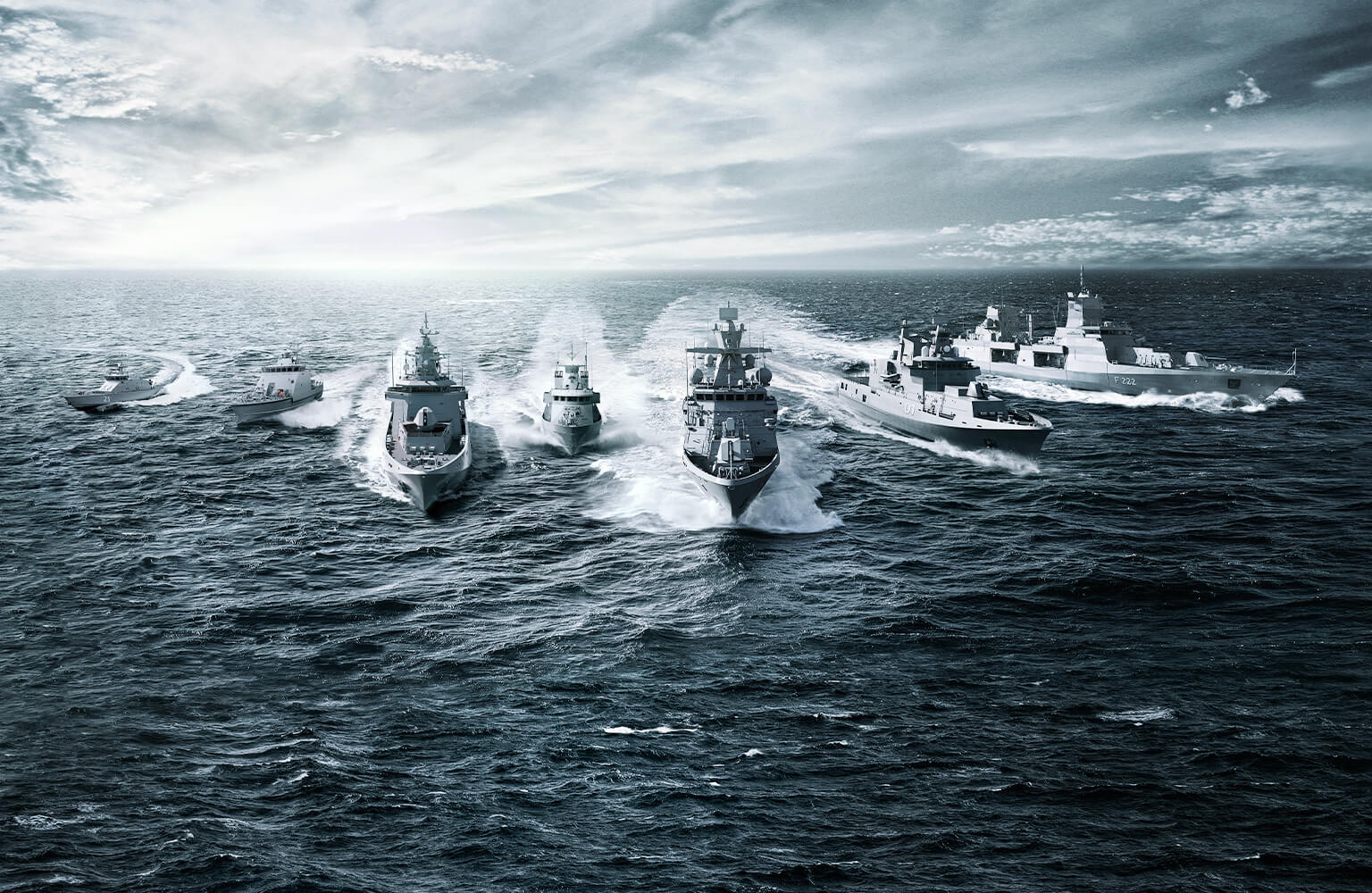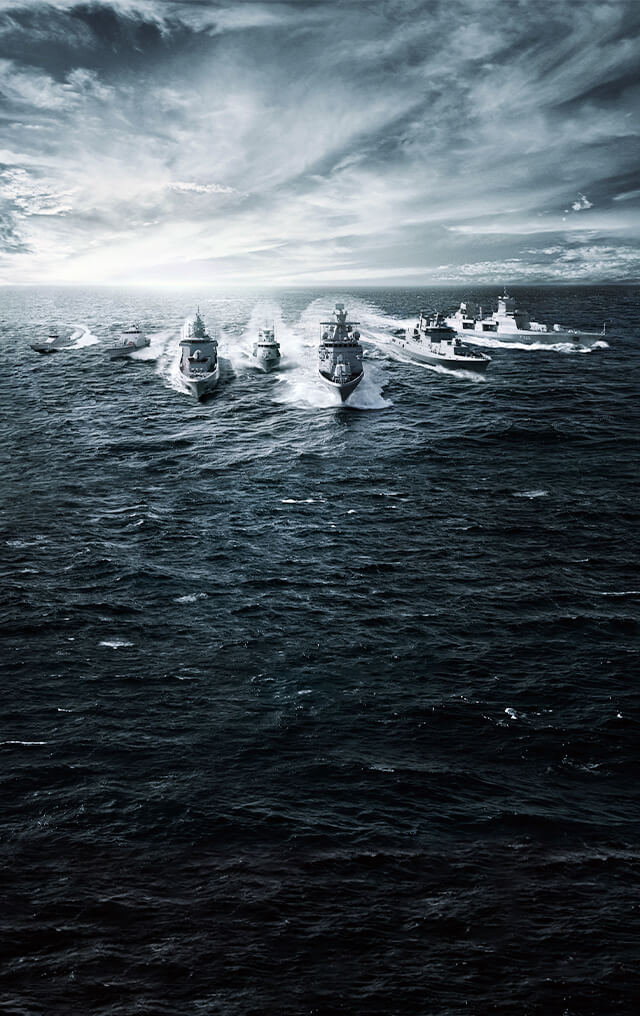 THE DNA OF SHIPBUILDING
NVL stands for Naval Vessels Lürssen and is an independent, privately owned group of renowned Northern German shipyards and related companies, formerly known as Lürssen Defence.
The new build of naval vessels and coastguard vessels is what we do at NVL Group – and that's not all. Whatever your requirement, we build high-quality ships that provide superior levels of performance – and then sustain this performance throughout their life cycles with the expertise of NVL Services. Our dedicated team ensures your vessels are in good shape for deployment when you give the command. To discuss your specific project and requirements, please don't hesitate to contact us.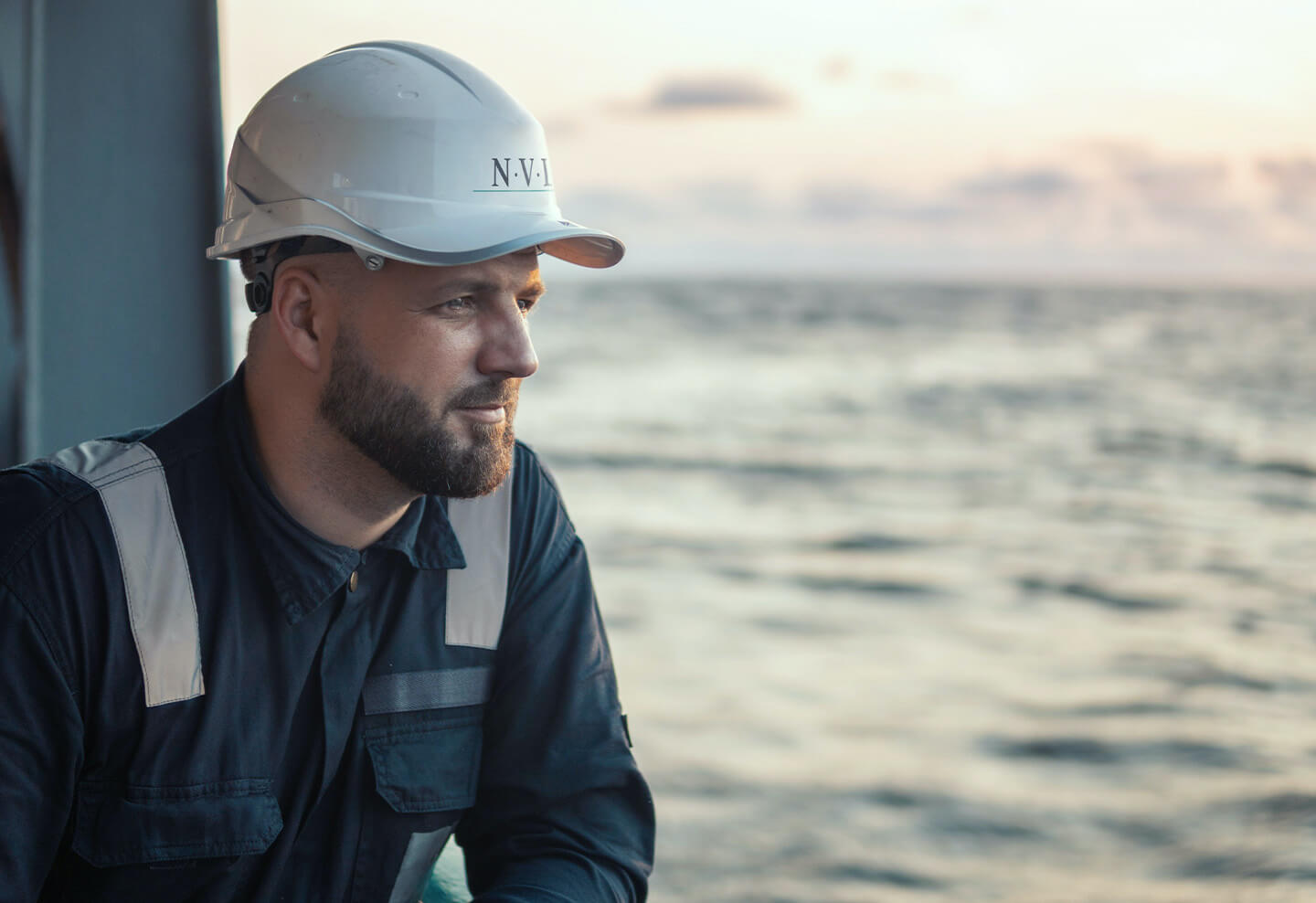 YOUR FIRST PORT OF CALL
We strive to be the first port of call for navies and maritime customers across all the seven seas. 
OUR MISSION: KEEPING YOU MISSION-READY
At NVL Group, we consistently provide tailored, smart and cost-effective naval solutions, keeping navies and maritime customers worldwide mission-ready. 
We passionately focus on each project and our customers. Our experienced and qualified teams work closely together across our shipyards, exceeding customer expectations by listening carefully to their ideas, understanding their specific requirements and delivering high-quality new build vessels as well as comprehensive services throughout the entire life cycle of their fleets. We work in trusted partnerships with our customers, providing infrastructure support where needed, and transfer our knowledge and technology to customers around the globe. 
As a group of renowned shipyards based on outstanding German engineering and craftsmanship, we take pride in our heritage and continuously strive to remain pioneers of innovative solutions while combining product quality and affordability. We value our employees and take responsibility for the ecological and economical sustainability and the efficient use of the resources of our planet – because we care! Outstanding people with experience, courage and passion for performance and innovation build our DNA – the DNA of shipbuilding. 
DELIVERING A FULLY INTEGRATED VESSEL
The integration of all on-board systems – including command and control equipment, weapons, sensors, the propulsion plant and ship services – is an important part of our construction process. We focus on the effective interaction of each individual system within a design's overall architecture to ensure that your ship operates as a completely integrated entity. At NVL Group, we also make certain that your vessel will operate seamlessly with existing fleet assets as well as with ships from other navies during joint operations.
The OPV features medium-calibre guns for use against sea targets and for land firing support.
A spacious flight deck can deploy an UAS and/or helicopters weighing up to 11 tons. OPV 85 and OPV 90 provides a fixed hangar for a second helicopter or for equipment with UAS.
A 3D-search radar can scan the environment for potential threats.
Without stopping the mother ship, up to four RHIBs can be deployed and retrieved via a stern ramp, which provides flexibility in any scenario.
PLACING EXPERTISE IN YOUR HANDS
Sharing our lengthy expertise in shipbuilding, support and sustainment for our customers' enduring benefit is one of NVL Group's key business objectives. We look to work in partnership with you to understand and fulfil your particular objectives – whether they related to developing local construction capabilities, improving shipyard infrastructure or enhancing the skills of your shipbuilding workforce. We aim to grow your capabilities, confidence and proficiency through the transfer of knowledge and technology, giving you the cutting-edge tools and techniques needed for lasting success.
DIVE INTO NVL GROUP
We invite you to learn more about who we are, what we do and what we stand for at NVL Group.