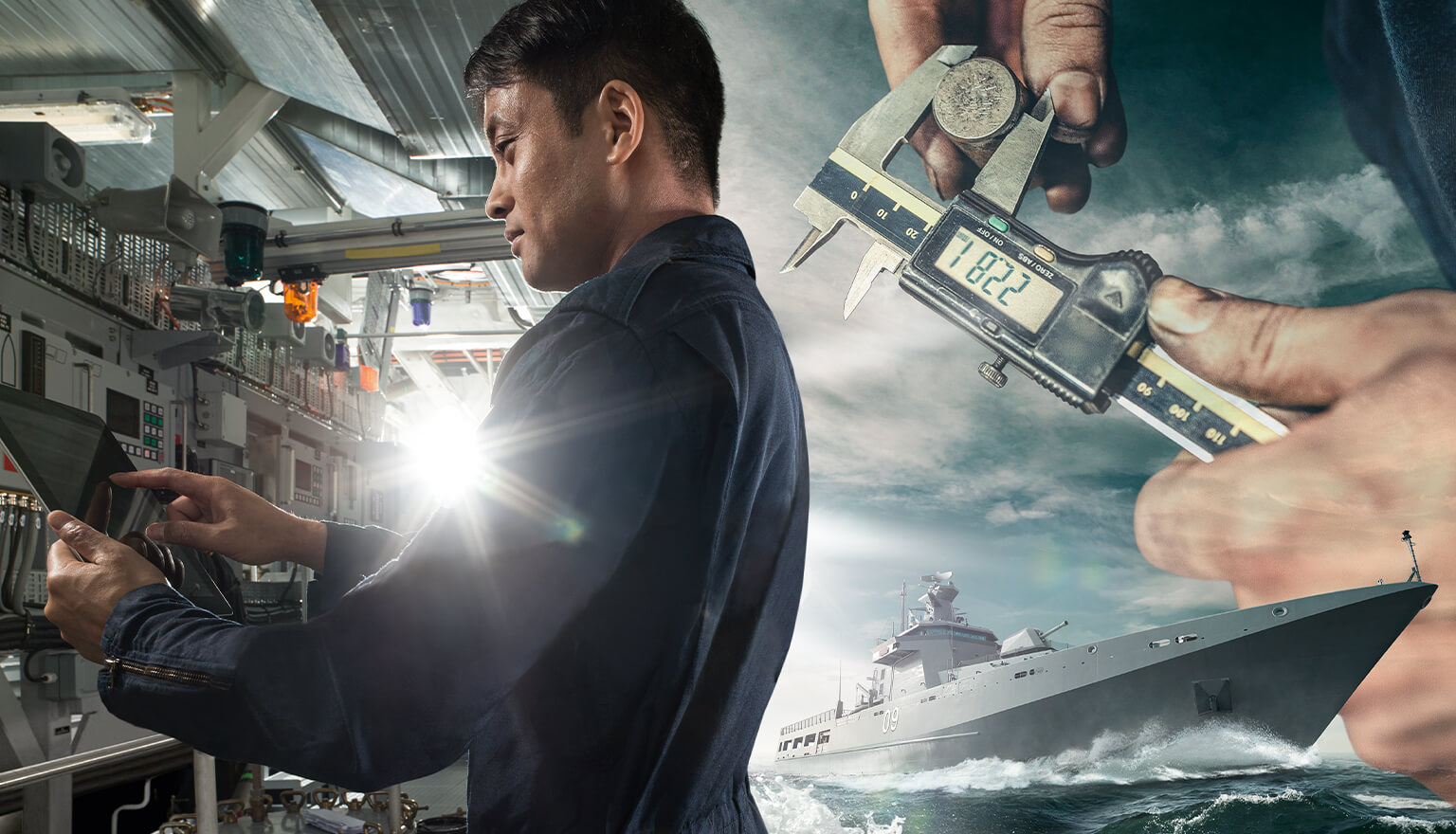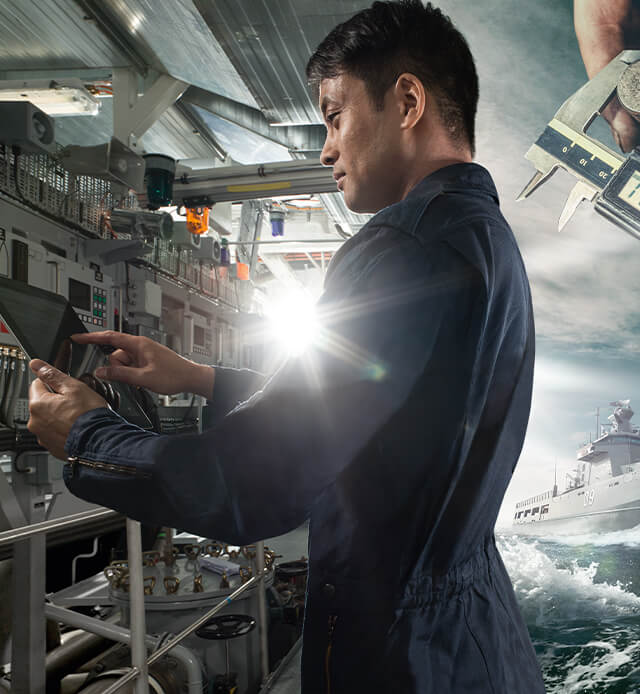 High quality is our promise – and high quality is what we deliver. You can be confident that every naval vessel and coastguard vessel delivered from one of our shipyards has been inspected down to the finest detail and fully complies with all relevant industry standards. After all, we have been perfecting the craft of shipbuilding for more than a century.
NVL Group´s reputation for quality stems from our long-standing shipbuilding expertise, outstanding engineering skills, carefully selected supplier network and the commitment that we devote to each and every ship.
Our focus on quality assurance commences right at the start of each project and continues throughout all building phases and along all interfaces – until the vessel is completed. Thereafter, we can continue to support our customers´ requirements throughout the ship´s entire life cycle with the assistance of NVL Services.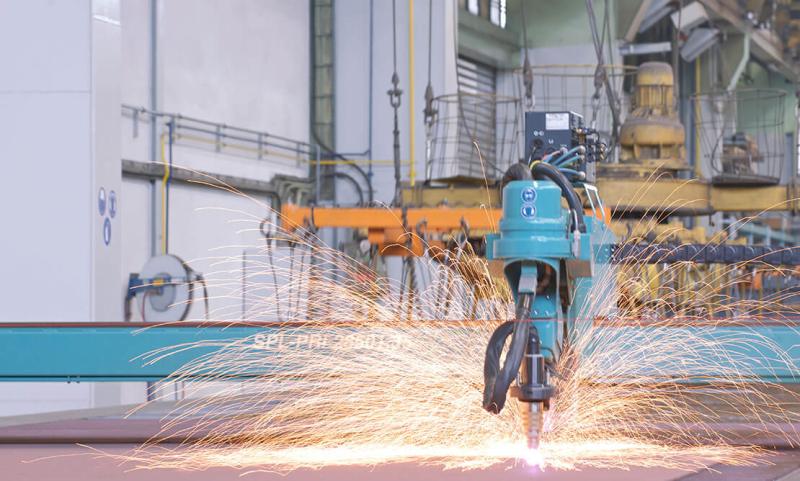 HIGH QUALITY IN EVERY PHASE, AT EVERY INTERFACE
High quality takes top priority from the very beginning of each project, resulting in time and budget savings for our customers. As we work as one team across different departments, shipyards and countries, we always put your requirements in the centre while staying in constant communication. Risk minimisation and quality assurance processes allow us to satisfy each specifications to high standards. This includes clear documentation and communication as well as transparent business dealings.
To prevent any risks, our processes identify potential impacts on the environment and on your company, taking into account costs and benefits. As a result, any potential issues can be flagged early on, and measures can be taken to effectively counteract them. We analyse everything we do and work on reducing costs while increasing our efficiency and maintaining high quality.
EXCELLENCE IS PART OF OUR CULTURE
With open communication, we identify our customers' current and future requirements right form the start.
We continually optimise processes and anchor these amongst management and employees.
Development opportunities boost our employees' qualifications.
Reliable infrastructure and efficient construction, as well as state-of-the-art finishing and process technologies, increase our productivity.
Quality gates and an intensified supplier management help us

keep to the timeline

in all phases and across all interfaces of the project.
We proactively perform complete testing rounds and system

start-ups as

well as leverage

trial-and-error

methods throughout all project phases.
EFFICIENCY IN EVERY PROCESS
The increasing number of market requirements for ship new builds, combined with shorter delivery times and a growing demand for highly complex vessels, motivates us to optimise our processes on an ongoing basis. We focus on improving interfaces between employees, departments and our shipyards to ensure smoother processes and high-quality vessels. Whether we build ships in Germany or work with customers and partners in other countries, our long-term experience in shipbuilding and across different interfaces enables us to maintain our high quality standards in every project.
With the aim to ensure lean management and efficiency, we identify all kinds of wasteful procedures and take measures to prevent them. It is not about working faster but about designing work processes to be more efficient and staying flexible to be able to react to each situation.
High quality is a key component of our culture - it is in our DNA. Each employee makes an active contribution, ensuring professionalism and a well-run shipyard every day. At NVL Group, we support our employees in living up to their potentials and our high standards, and we encourage their participation in our company-wide development processes. The management actively lives this spirit, setting an example and taking over responsibility and support. A continual optimisation of our team and shipyards is important to us - ensuring our entire workforce and all our facilities remain up to date with the latest information and technologies.
NVL Group
We invite you to learn more about who we are and what we stand for here at NVL Group. If you have any questions, please don't hesitate to contact us.