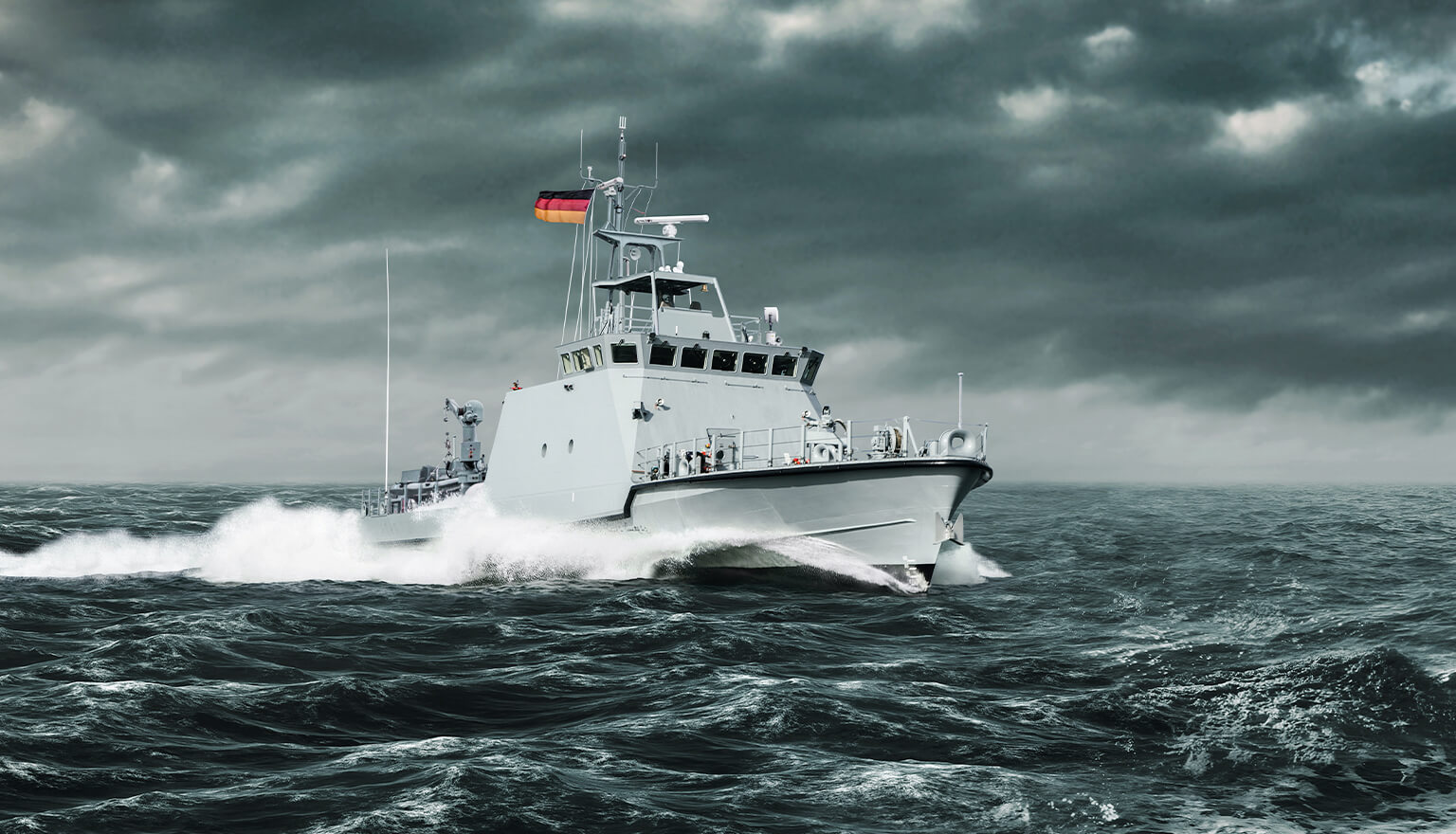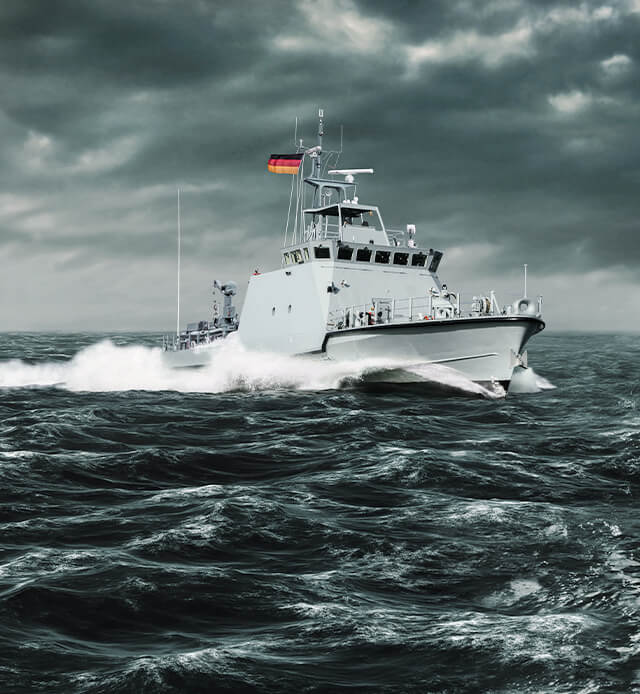 FAST AND MANOEUVRABLE FOR SECURE LITTORAL WATERS
NVL Fast Patrol Boats equip coastguards worldwide with a swift and potent means of maintaining security in littoral waters. Versatile and highly manoeuvrable, our compact fast patrol boats provide reliable and cost-effective performance across a broad spectrum of maritime constabulary missions. Easy to operate and straightforward to maintain, NVL Fast Patrol Boats ensure your coastguard has the right tools at hand to safeguard your coastal seas.
For any questions regarding your specific requirements, please do not hesitate to contact us.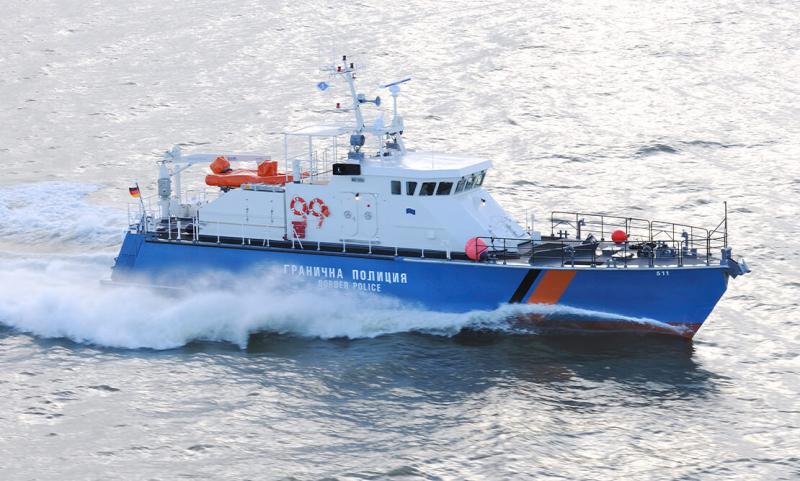 ENDURING AND RELIABLE MISSION PERFORMANCE
Designed to execute coastguard and naval duties, our fast patrol boats share the flexibility and adaptability that are the inherent qualities of all our ships. We listen to your specific operational needs and offer a bespoke solution that draws on the experience we have gained from building vessels proven with border guards, coastguards and maritime police guards throughout the world.
All our coastguard fast patrol boats are built to combine high speed with exceptional seakeeping and crew comfort. Our use of lightweight steel hulls, in combination with a steel or aluminium superstructure, helps provide an optimum balance of strength and performance. Top speeds ranging from 28 to 45 knots facilitate a rapid response that can be sustained by hull forms shaped for effective operation in rough seas. Endurance of between three and 14 days permits extended deployment. A range of up to 5,000 nautical miles can be achieved.
SAFEGUARDING COASTAL SECURITY
NVL Fast Patrol Boats are capable of completing challenging coastguard missions across your coastal regions, including seas, rivers and other confined and shallow waters. They provide you with the capacity to deter and combat criminal activity in the maritime environment, protecting infrastructure and vital natural resources. Their speed and manoeuvrability make them particularly suited for the rapid interception of pirates and smugglers. They can also respond swiftly to humanitarian needs, such as search and rescue operations or civilian evacuation.
MISSION-READY WITH NVL SERVICES
NVL Fast Patrol Boats can be built at one of our Northern German shipyards or in our customers' country. Either way, they are designed and built by a skilled and professional workforce equipped with the latest shipbuilding technology which allows you to sustain an enduring mission performance. Our fast patrol boats are robust, durable vessels that can be counted on to achieve dependable and long-lasting service. Further assurance can be obtained with the assistance of NVL Services. Allowing access to a range of options – extending from the transfer of technical expertise to facilitate local construction through to maintenance and logistical support – we furnish a solution to meet your specific needs. With NVL Fast Patrol Boats, your coastguard is well equipped for mission success.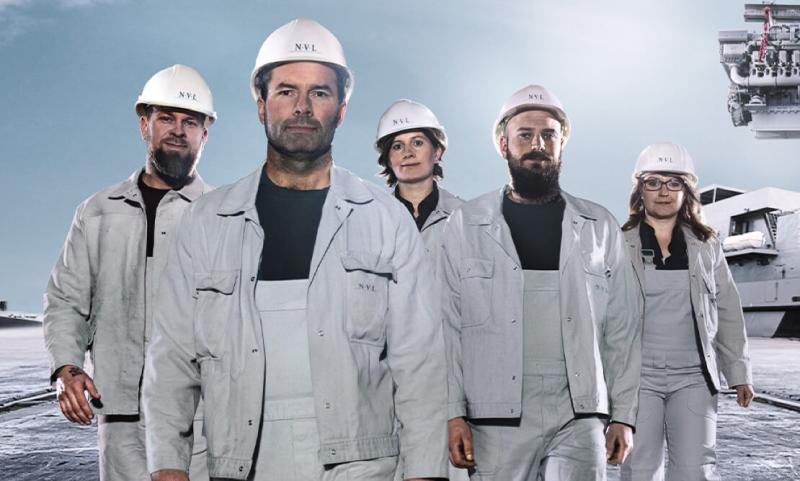 OUR DESIGN REFERENCES
Get an insight and learn about some key facts of our projects.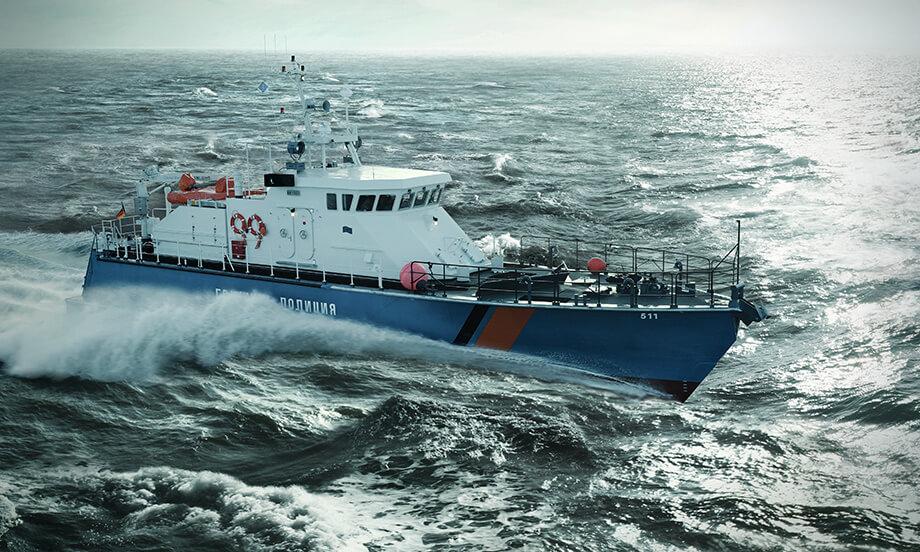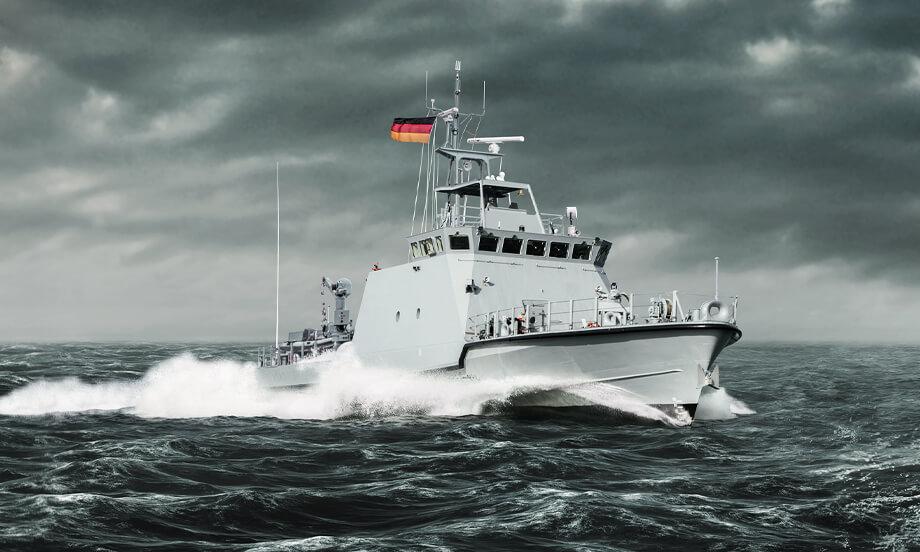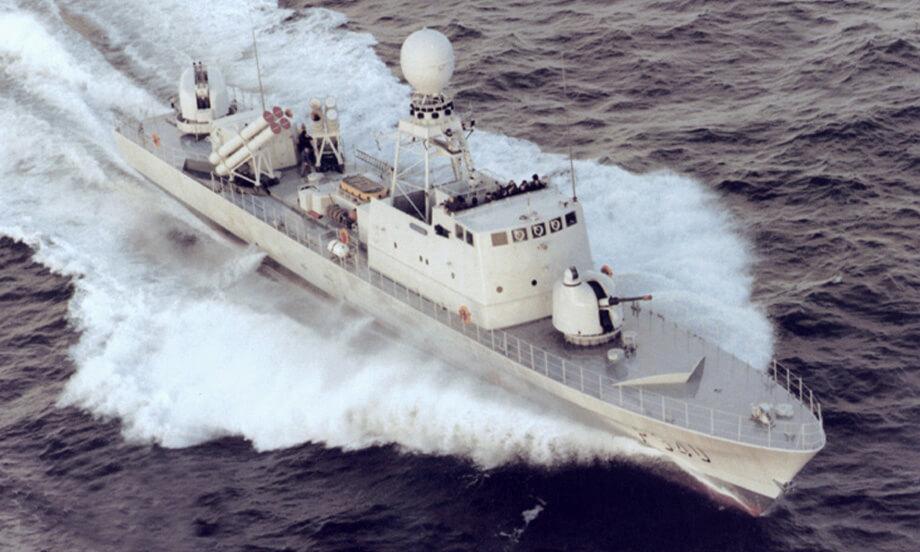 Your Key ADVANTAGES
Vessels proven in coastguard and naval service worldwide
Lightweight construction and careful hull design
Sustained seakeeping and comfort in rough seas
Built by experienced professionals for experienced professionals
Enduring readiness supported by NVL Services