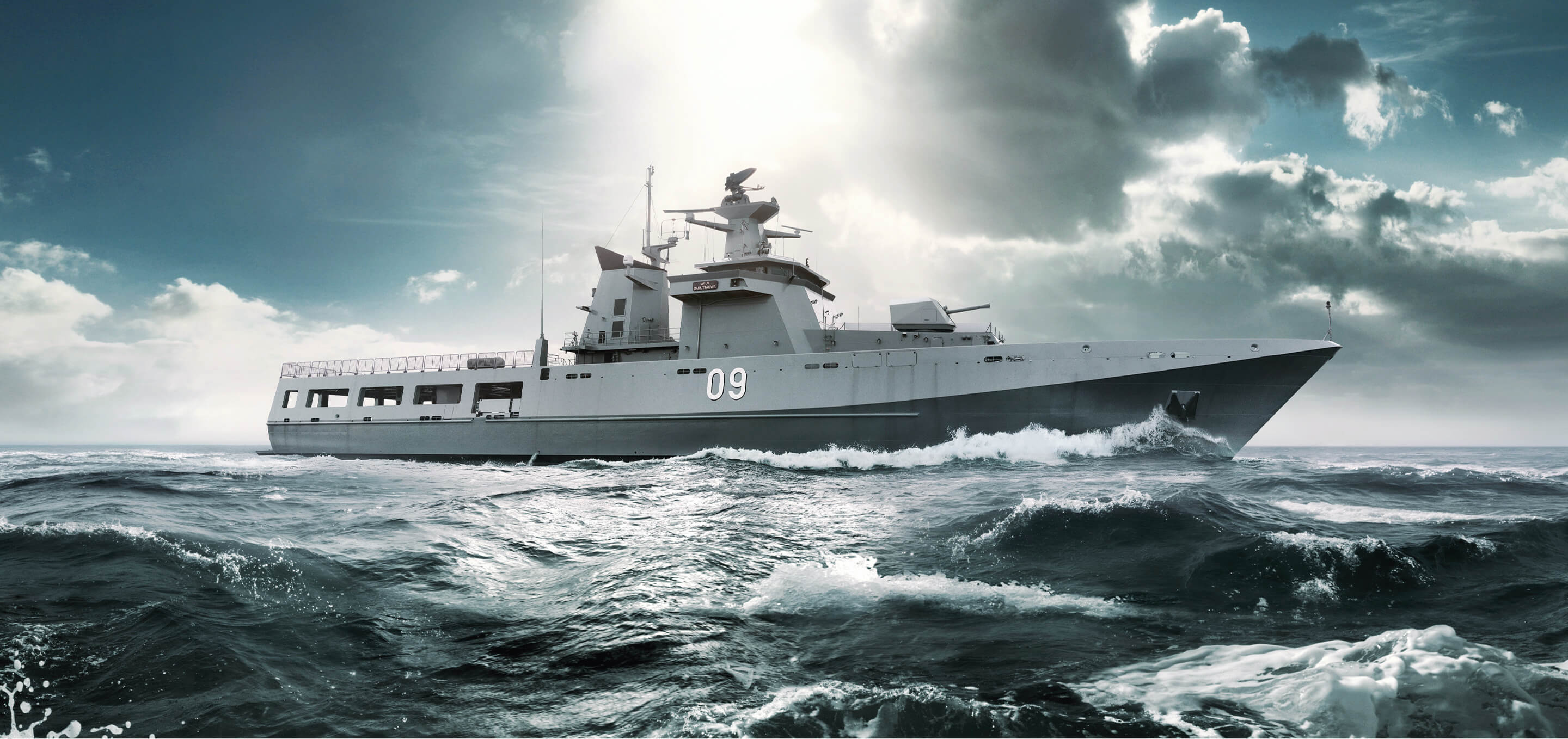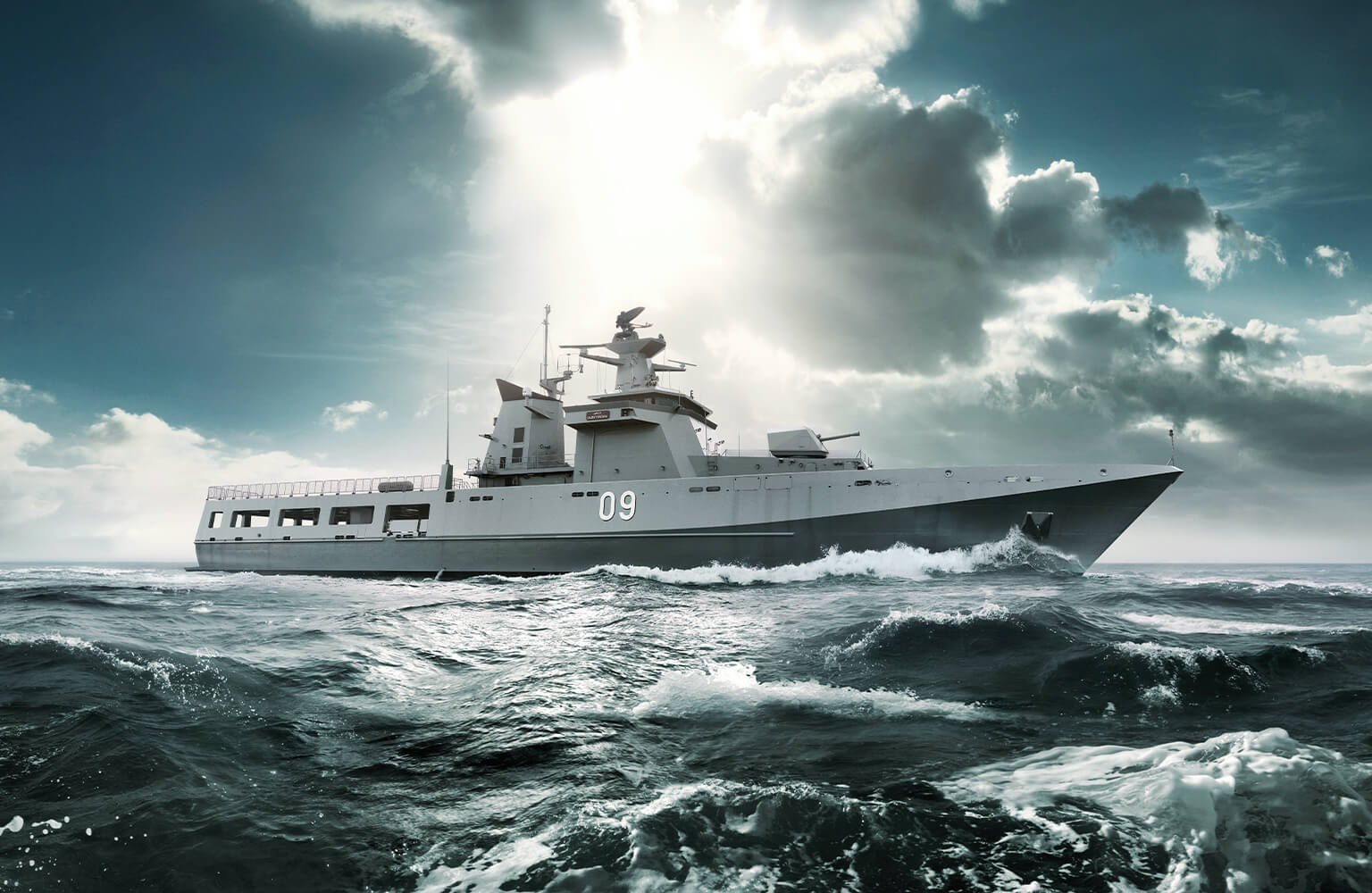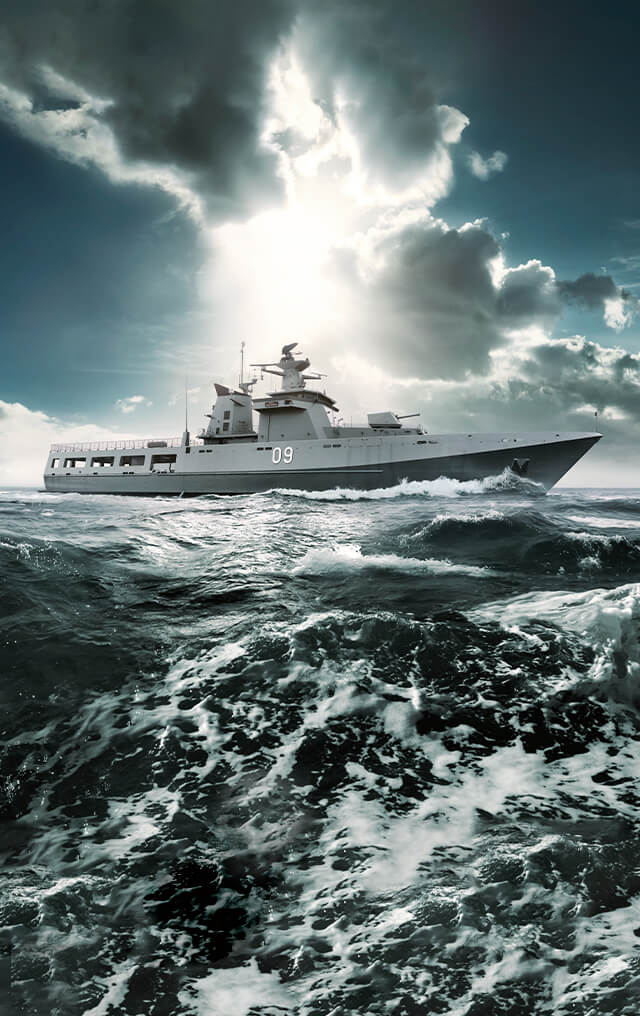 MUARA MARITIME SERVICES BRUNEI
ABOUT MUARA MARITIME SERVICES
Muara Maritime Services (MMS) is a joint venture that was established in July 2018 between NVL Group's predecessor Lürssen and the Bruneian government entity Darussalam Assets. It was created when Lürssen had the honour of being selected as partner for full-service support activities for the Royal Brunei Navy.
In close coordination with stakeholders from both the Royal Brunei Navy as well as the Brunei Ministry of Defence, MMS is responsible for maintaining the operational availability of the fleet and associated critical infrastructure. With a workforce of more than 200 employees, combining the specialised technical knowledge of NVL personnel with highly skilled local competencies, MMS is also set up to support the development of the maritime sector in Brunei Darussalam.
FULL-SERVICE SUPPORT FROM MMS
As a full-service support partner of the Royal Brunei Navy, MMS provides the full range of maritime services, delivers integrated logistics support and realises digital transformation activities. Combining preventive and corrective maintenance with spare parts supply, infrastructure maintenance and repairs, along with the management of support services, MMS continually focuses on the operational readiness of the Royal Brunei Navy fleet.
Technical assistance, supported by knowledge transfer and the constant technical interchange among stakeholders, ensures efficient support for naval operations at all times. As an integral part of the maritime infrastructure in Brunei, MMS is proud to assist the Royal Brunei Navy in achieving its mission.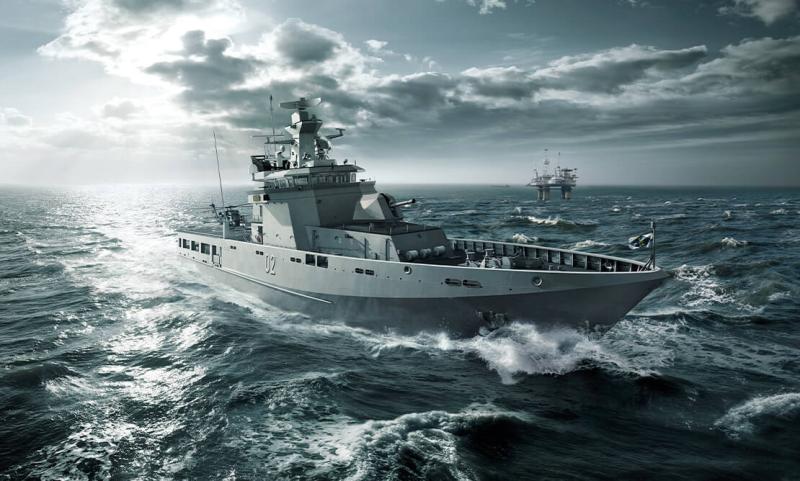 Vendor Registration
Vendors who are interested in providing services and/or supplying goods are requested to register with us. Applications will be reviewed for compliance with our requirements and for suitability of the products and services being supplied. Any successful registration does not guarantee business with MMS, though the availability of your company details in our database may provide you with the opportunity to receive our Request for Quotations and/or tender invitations. For vendor registration and enquiries, interested vendors are requested to send an email to vendor.registration@mms.com.bn.
CONTACT OUR TEAM
Muara Maritime Services Sdn. Bhd.
Level 1 Shed Bravo
Muara Naval Base
Jalan Tanjong Pelumpong,
BT1328 Brunei Darussalam
Mail: info@mms.com.bn
Website: https://mms.com.bn/
Dive into NVL Group
We invite you to learn more about who we are and what we do at NVL Group. If you have any questions, please don't hesitate to contact us.