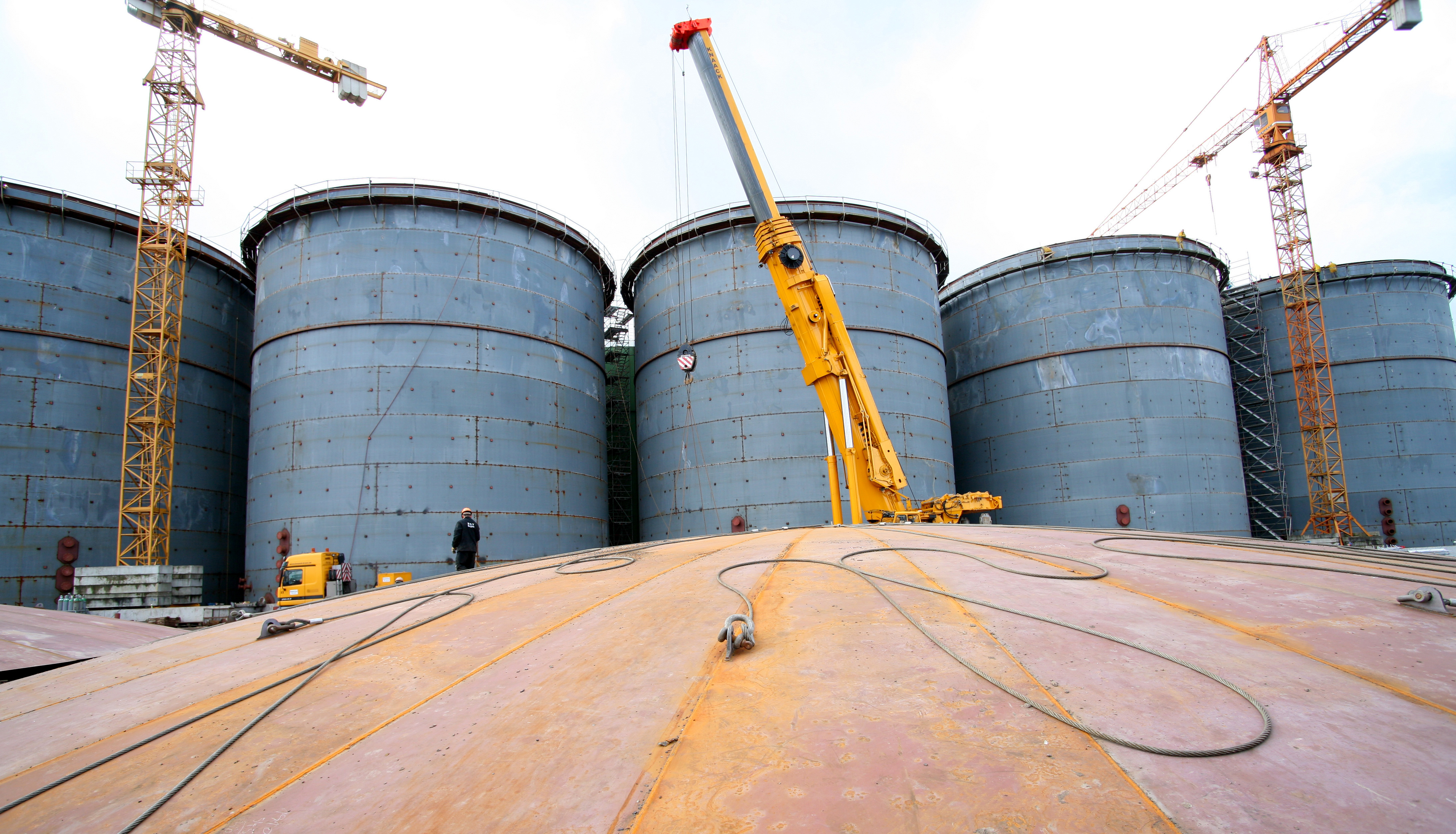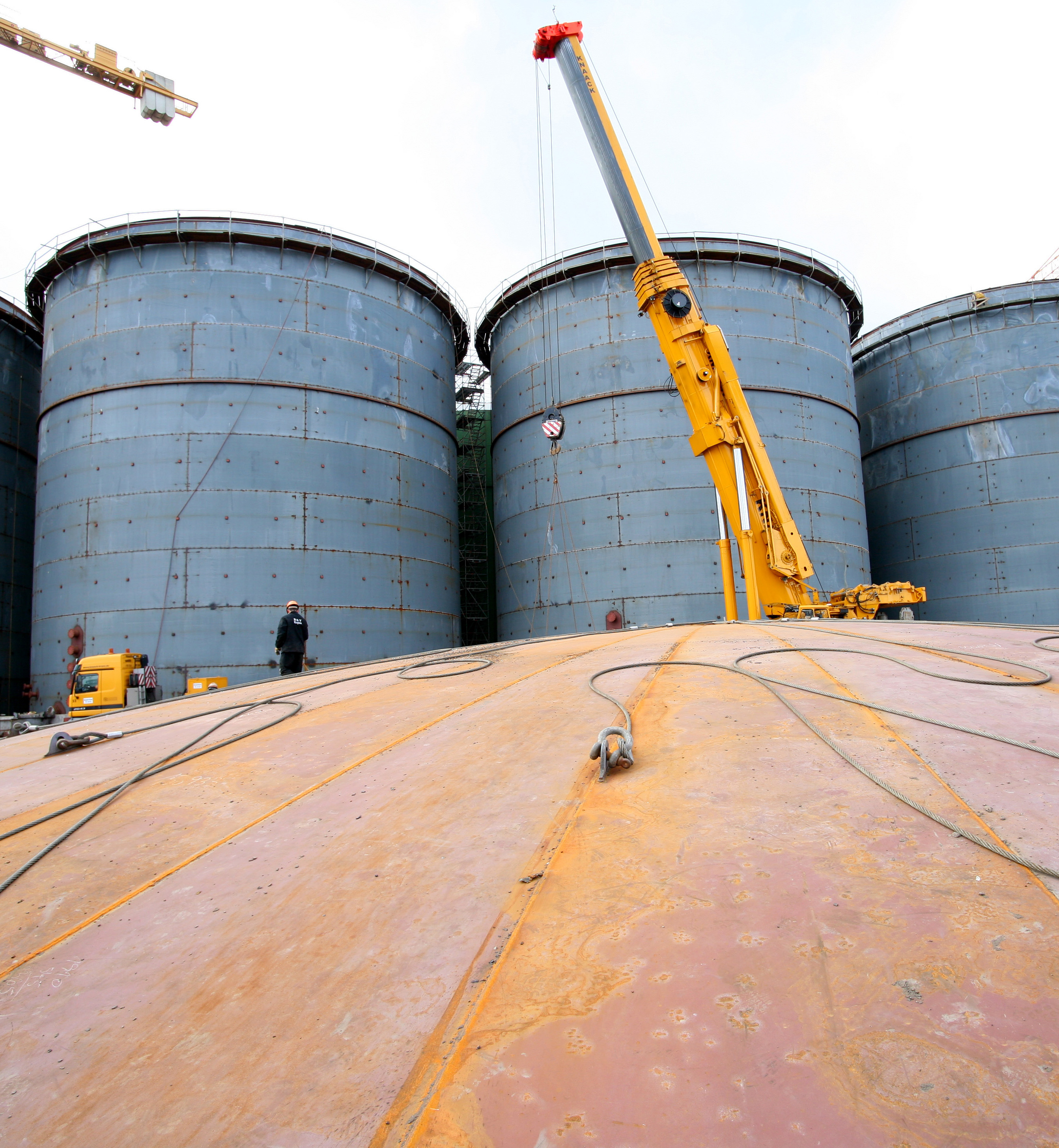 Your partner for comprehensive services for tank building
Blohm+Voss has been providing customers with comprehensive tank-building services for over 90 years, from engineering and project planning through to turnkey final assembly. 
The wide range of services that our tank-building team provides includes the new build and repair of floating-roof or fixed-roof tanks, with or without a catch basin, and with a single or double base. This includes mounted and attached parts as well as the associated foundations, corrosion protection and insulation work for liquids and other materials. Our customers value the experience, flexibility and speed of our well-trained, reliable tank service team.
Many facilities and storage tanks have been in existence for more than 50 years. Due to new regulations, customers often have to retrofit their existing tanks. We are happy to support them in this. With detailed project planning, our competent project teams ensure that all our customers' requirements are met. The authorities also regularly review the storage of water-polluting substances. This review results in both small and complex repair measures for our customers. Our tank service team supports its customers in the development of repair concepts and performs the necessary work reliably and accurately.
Here is an overview of our certificates.
Our tank-building services
We offer a variety of tank-building services. Although the list below is a good example, we are of course able to customise almost any requirement. If you have any detailed questions or requirements for your specific project, please don't hesitate to contact us. 
New construction of tanks and holding containers
Tank repairs
Concepts, declarations and programmes
Construction of turnkey tank systems
Transferring, transporting and lifting of tanks
Preparation of structural and stability calculations
Tank outfitting and equipment
Tank inspections
Tank field lining
Tank reconstruction and refurbishment
Construction and refurbishment of steam accumulators
Double-base delivery and installation
If you have any questions or inquires, please contact our tank build services team. 
Design and installation of steam accumulator systems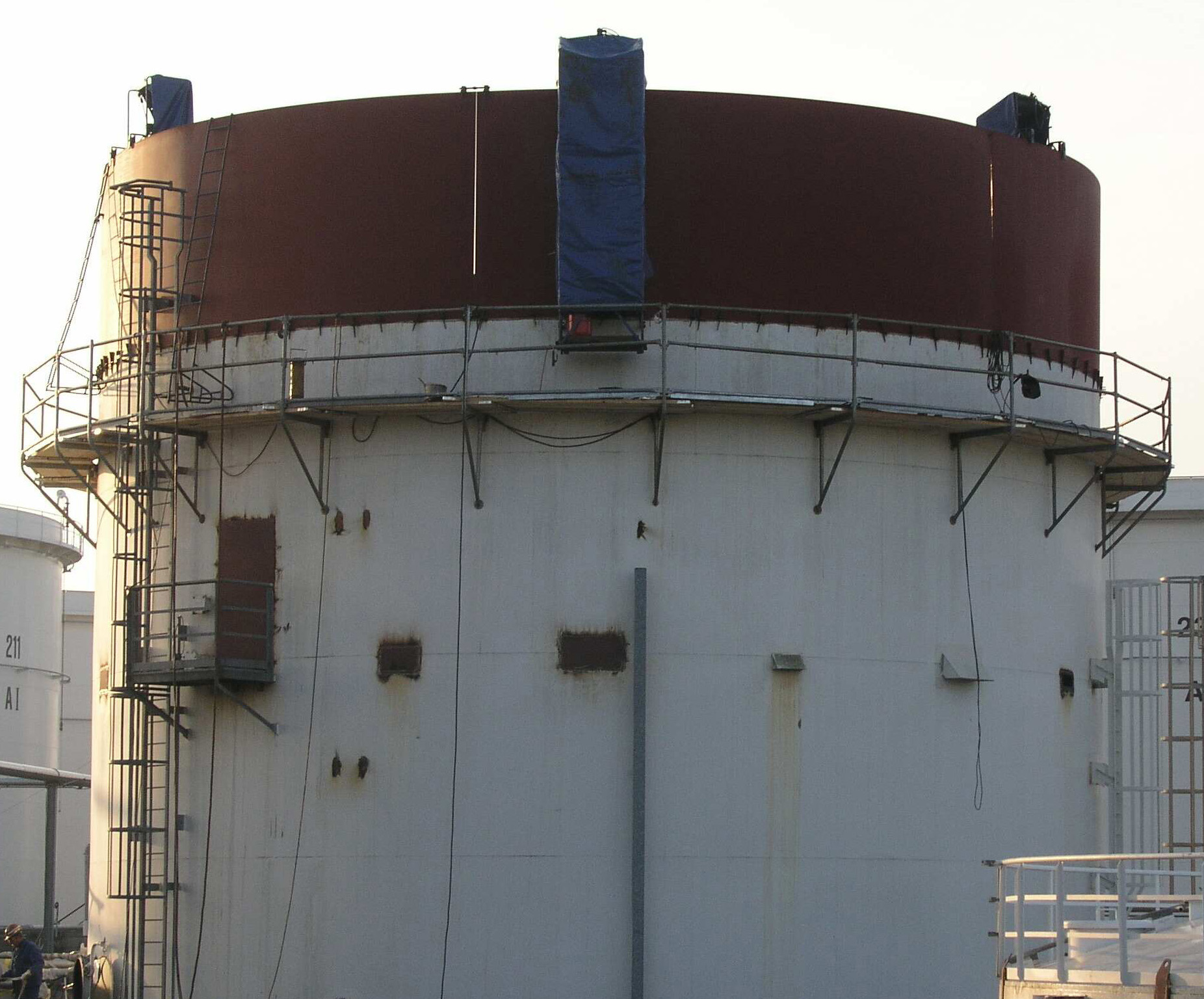 Renovation and refurbishment of tanks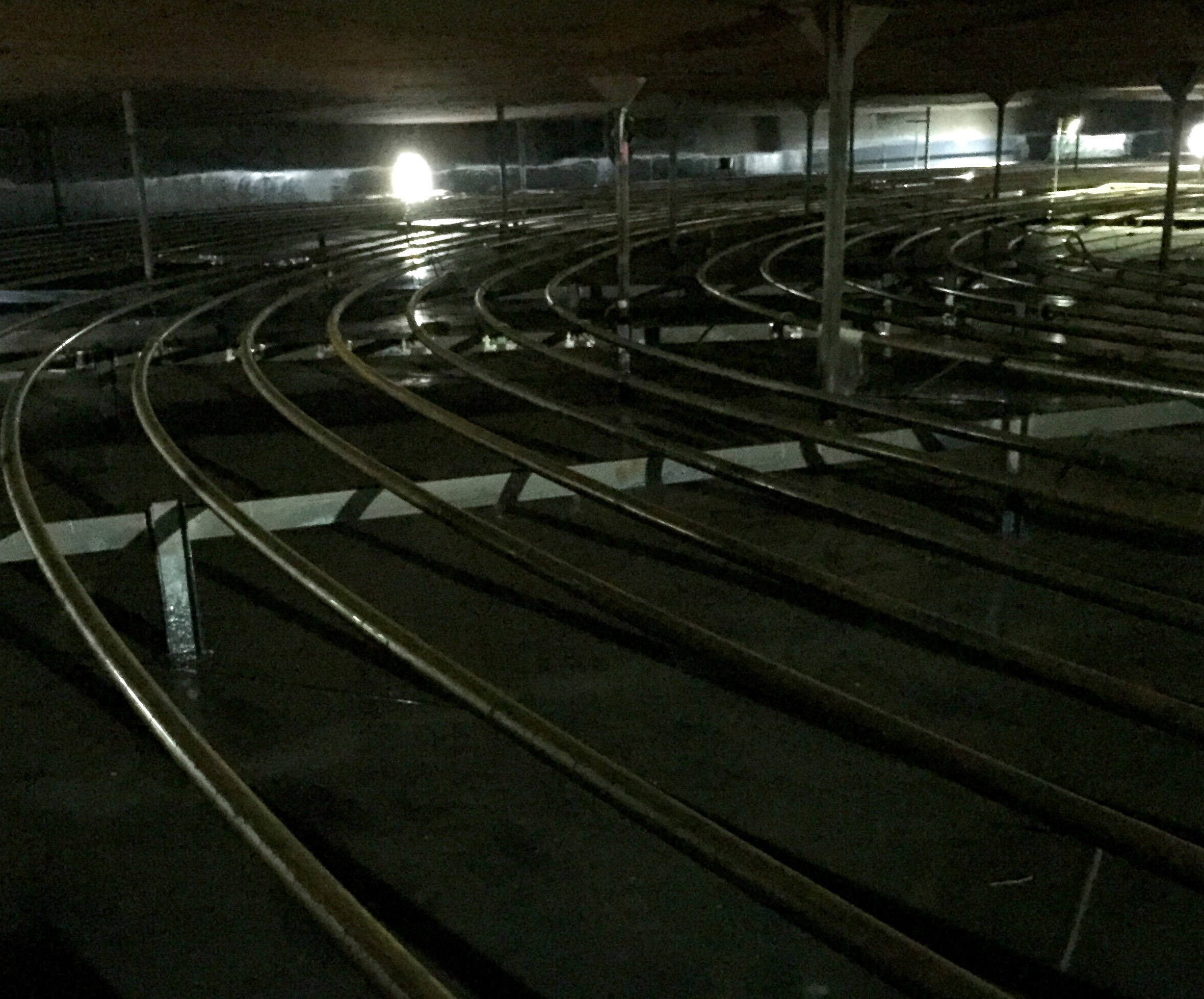 Design and installation of heaters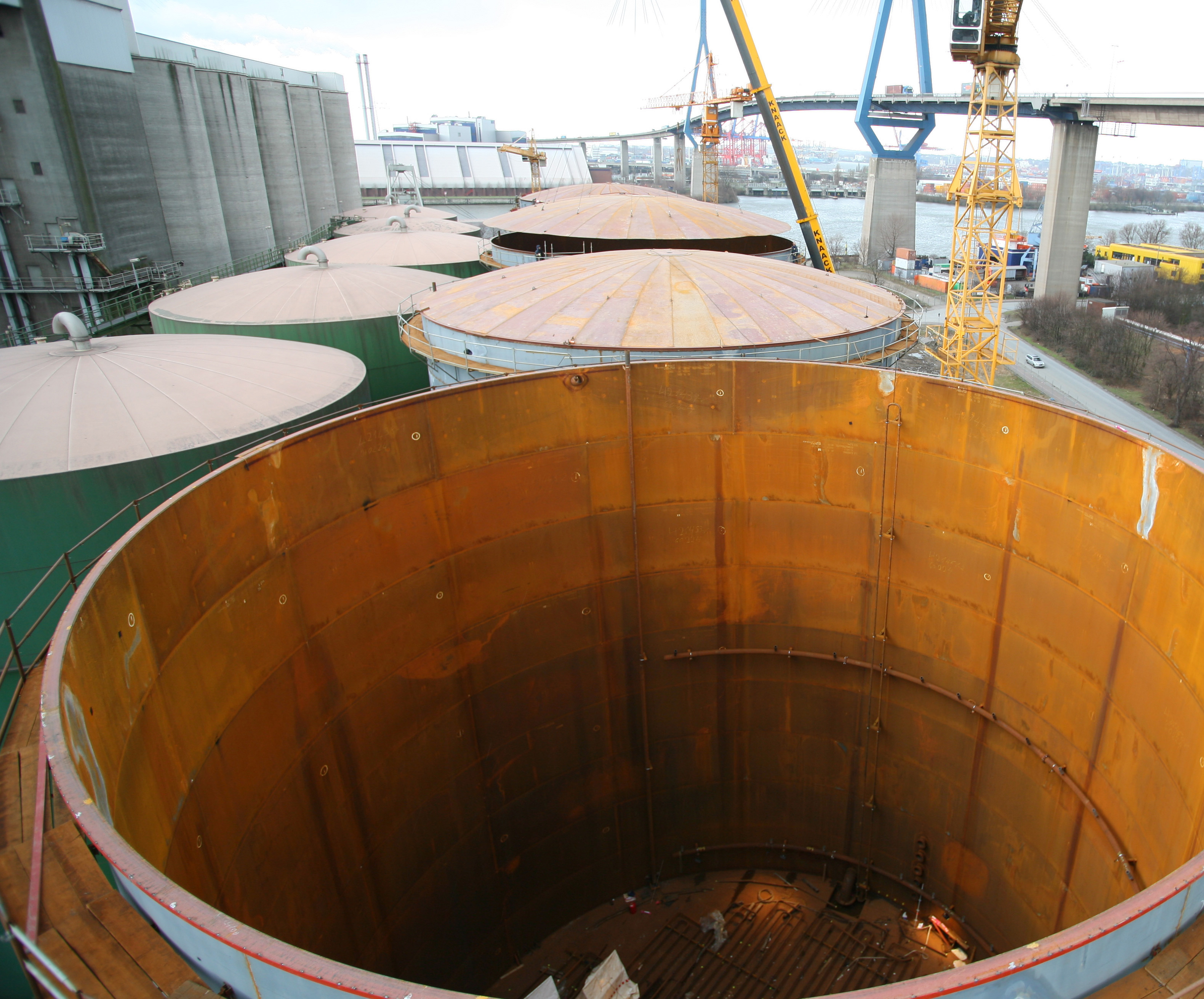 Conventional tank construction with a single or double tank base and tank shell with a fixed or floating roof tank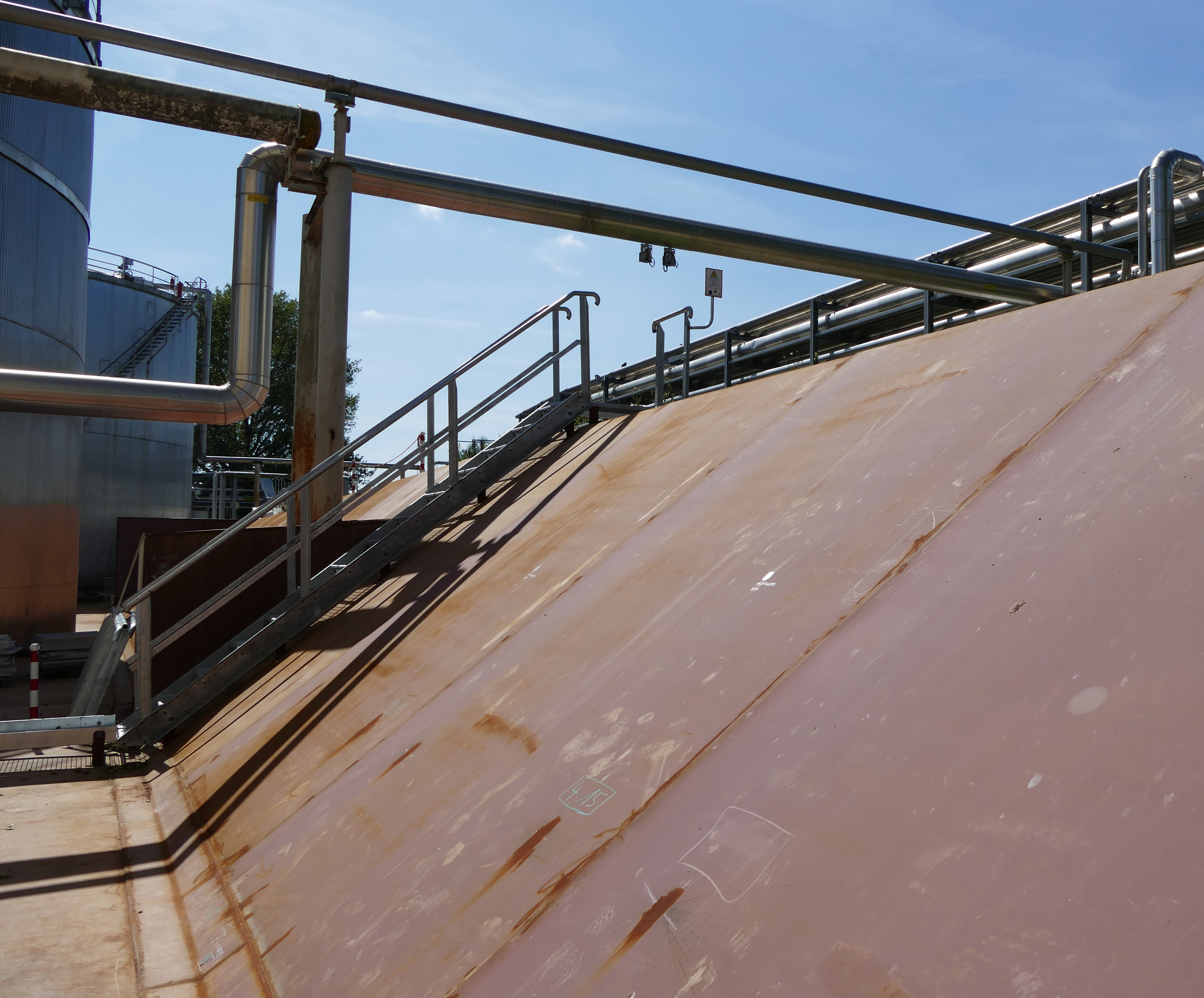 Sheet-metal lining for the installation of a catch basin compliant with water regulations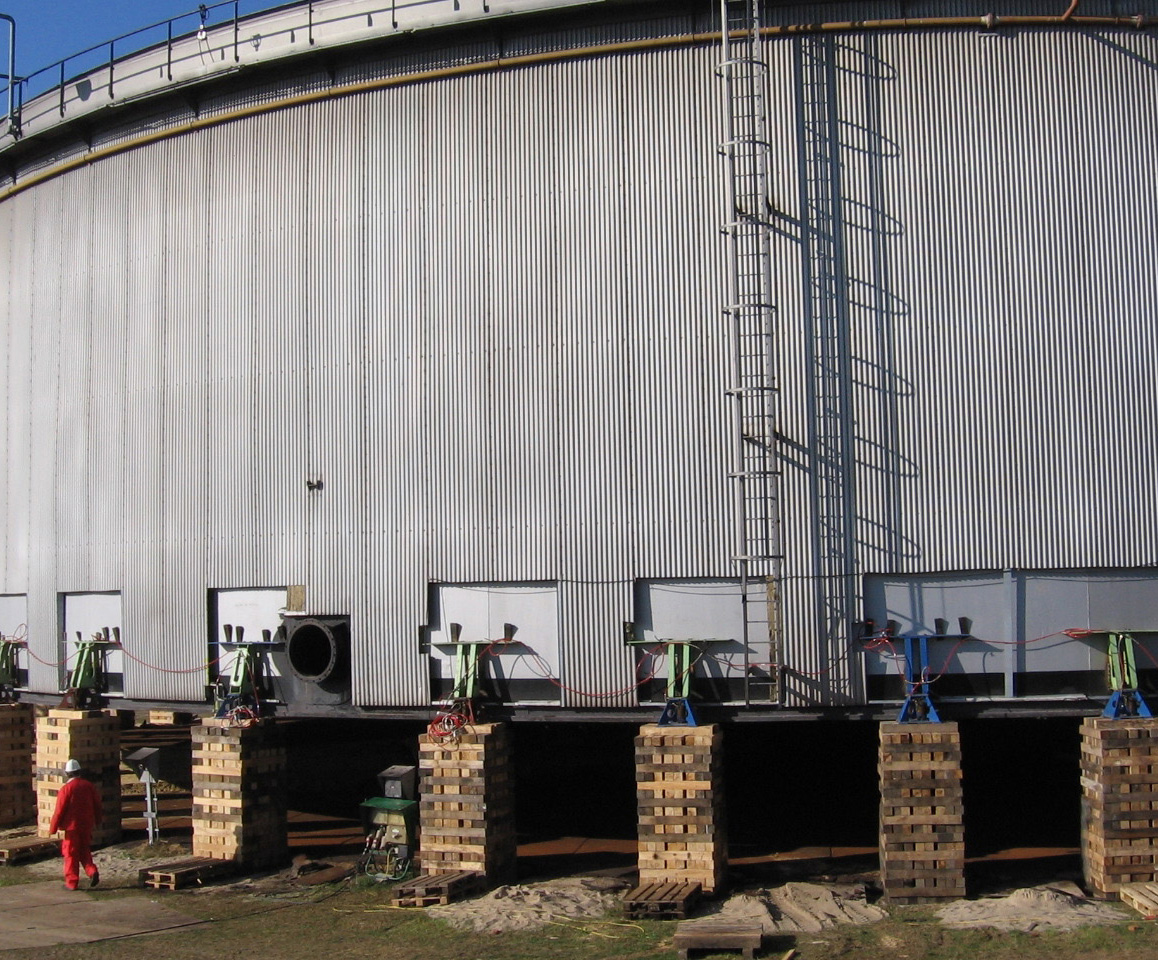 Lifting of the tank for the foundation renovation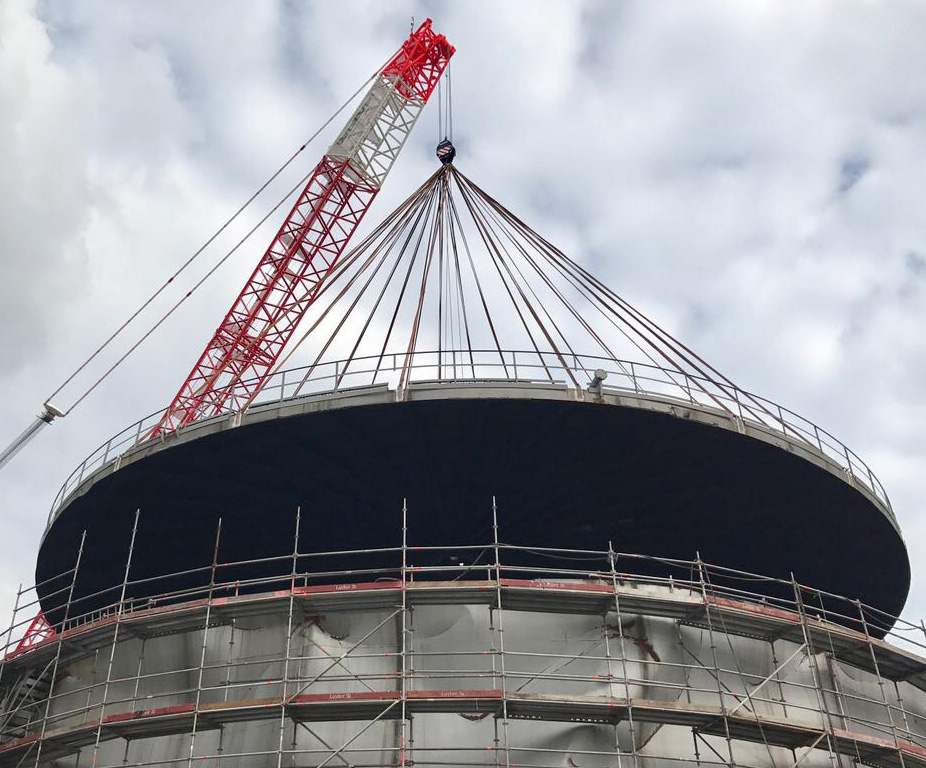 Repair of the tank exterior after vacuum damage (negative pressure)