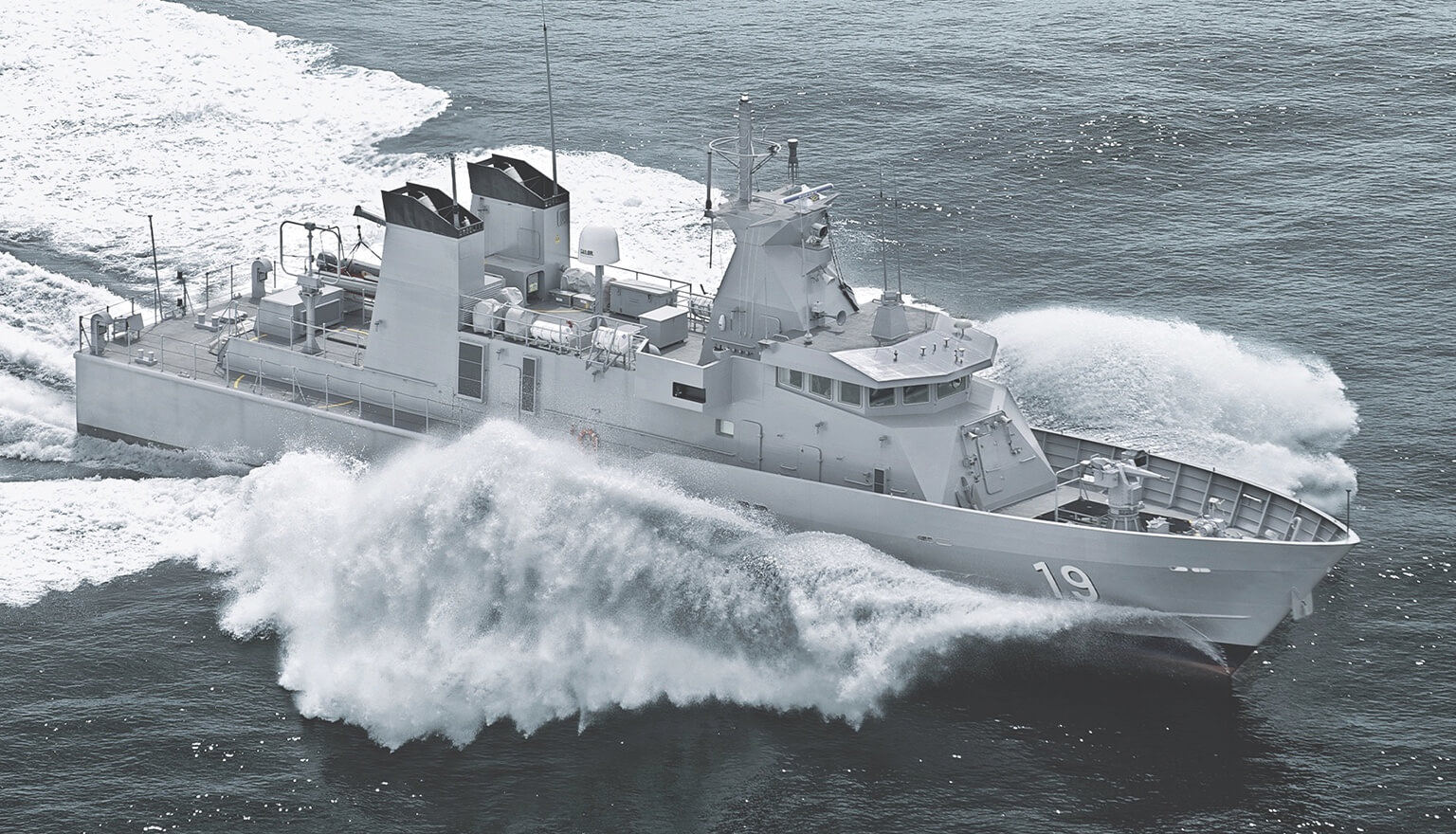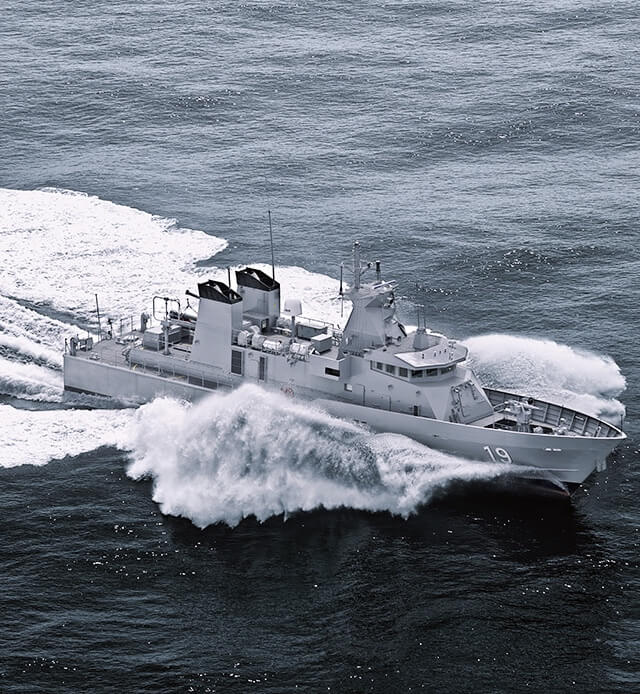 PROVIDING A RAPID RESPONSE TO MARITIME SECURITY THREATS
NVL Fast Patrol Boats are optimised for ensuring the safety of littoral seas, waterways and coastal infrastructure. Combining high speed with exceptional seakeeping abilities, our patrol boats can deploy rapidly to the point of danger and swiftly neutralise any threat.
Constructed by experts for experts, fast patrol boats from NVL Group provide you with a flexible, efficient means of conducting naval and coastguard operations in littoral waters.
For any questions regarding your specific requirements, please do not hesitate to contact us.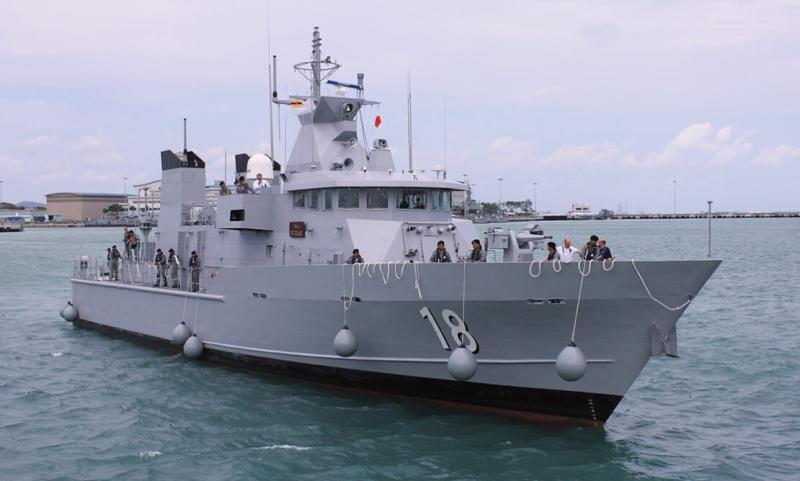 ROBUST AND DEPENDABLE PERFORMANCE
Our fast patrol boats are based on mission-proven designs that have been progressively refined with the benefit of decades of operational experience. They are built to complete demanding missions with absolute reliability. The integration of lightweight steel and aluminium construction with carefully designed hull forms facilitates fast and stable performance across a range of sea states. Precise levels of performance are customised to your particular needs, with speeds from 28 to as much as 45 knots being achievable. Operations can be sustained for between three and 14 days whilst range can extend up to an impressive 5,000 nautical miles.
With patrol boat designs displacing from 50 to 700 tonnes and measuring up to 65 metres in length, NVL Group can readily supply vessels adapted to meet your exact requirements. Whether your mission is the rapid interception of smugglers and pirates or less overt intelligence gathering, we have a patrol boat that will satisfy your needs. Our naval variants are particularly well-suited for conducting surface warfare operations but are also equipped for defence against aerial threats. They also have the optional ability of being configured for anti-submarine warfare. All our fast patrol boats are sufficiently flexible to conduct a broad spectrum of naval and coastguard duties in territorial waters throughout the world, including operations in confined and shallow waters.
SUPPORT THROUGHOUT THE ENTIRE LIFE CYCLE
NVL Fast Patrol Boats can be constructed either at one of our Northern German shipyards or at a partner shipyard in our customer's country. Whichever option you choose, you can rely on the professionalism of our highly skilled workforce and their use of state-of-the-art equipment. Designed to allow easy maintenance and ensure high availability, our patrol boats can also benefit from the assistance readily available from NVL Services. Intended to make certain that your vessels remain mission-ready throughout their life cycles, our professional services allow access to cost-effective support that can be tailored to all operational needs and budgets. Fast patrol boats from NVL Group ensure you are always ready with a rapid and effective response to any maritime security threats that arise throughout your littoral seas. For answers to any questions regarding your specific requirements, please do not hesitate to contact us.
Our design references
Get an insight and learn about some key facts of our projects.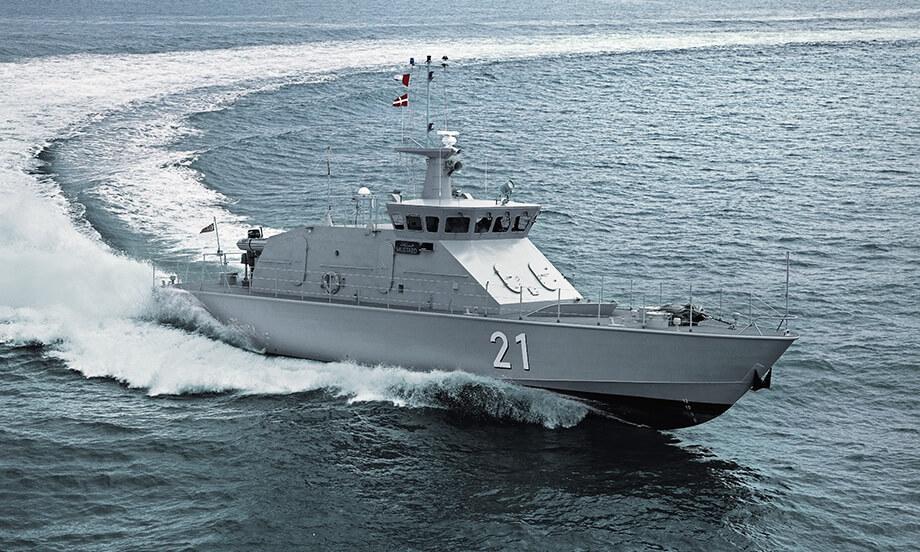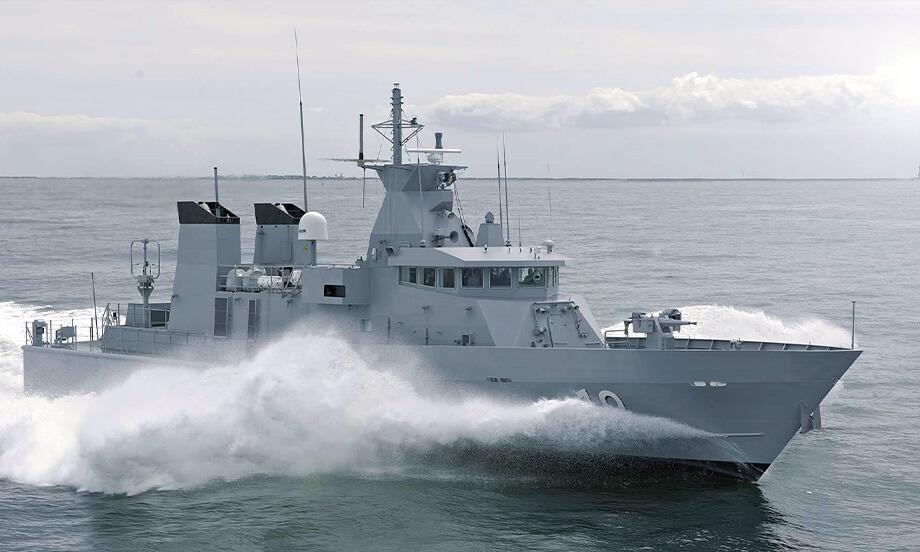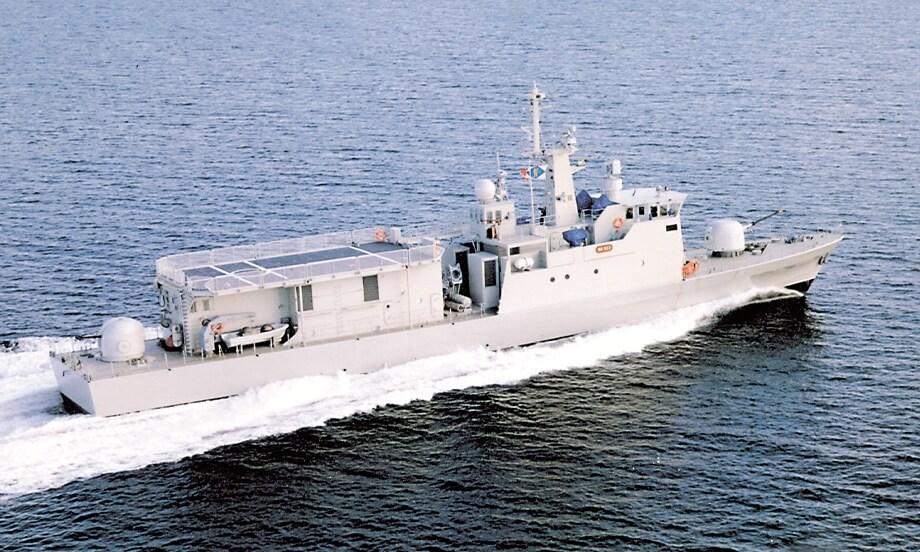 Your Key Advantages
Vessels proven in naval and coastguard service worldwide
Combination of high speed and excellent stability
Carefully designed hull forms optimise seagoing performance
Designs refined through decades of operational experience
Support throughout the vessel's lifetime from NVL Services
OUR NAVAL AND COASTGUARD VESSELS
Take a look at our range of naval and coastguard vessels.