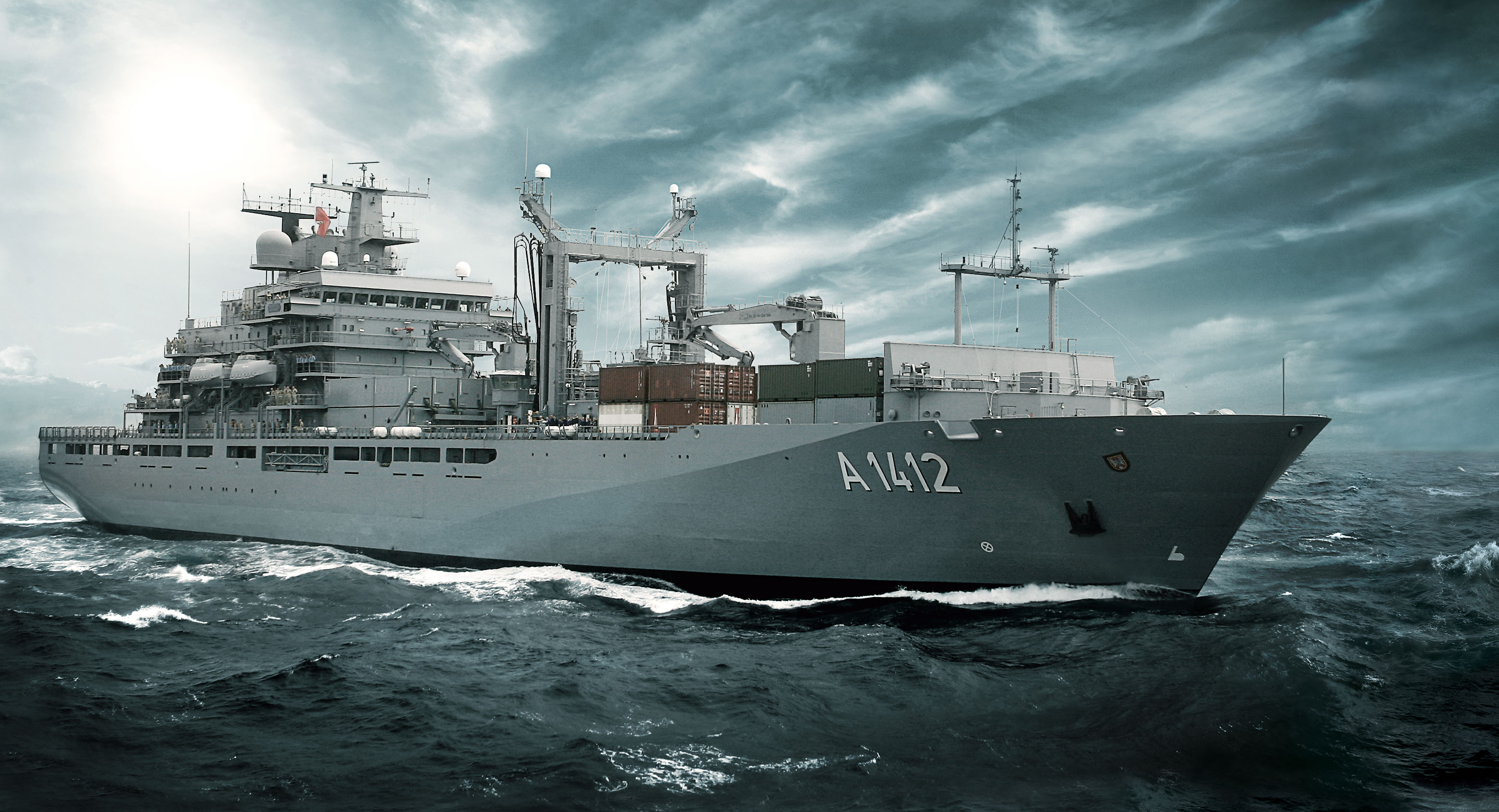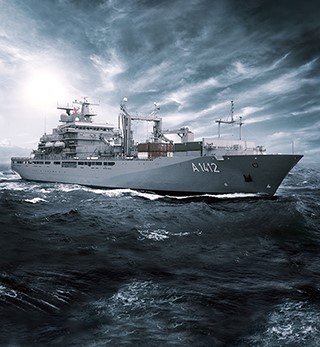 SUSTAINING YOUR FLEET'S OPERATIONS
NVL Logistic Support Ships sustain naval operations by ensuring that the supplies and other services a fleet requires are always within easy reach. Designed to undertake a wide range of support functions, our logistic ships provide navies with the freedom to perform at distance from their home bases. Logistic support ships from NVL Group give you confidence that your fleet will have the means at hand to achieve mission success. For any questions regarding your specific requirements, please do not hesitate to contact us. We are at your service.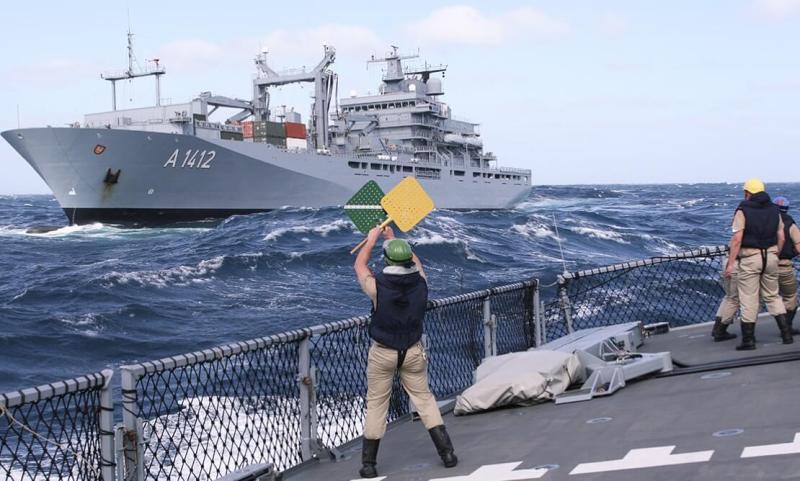 DESIGNED FOR SUCCESS
Our logistic support ships are designed and built to classification society rules. They incorporate military standards where appropriate. Our portfolio encompasses a broad spectrum of vessels displacing up to 30,000 tonnes and with lengths extending to 200 meters. All comply with current environmental standards, including International Maritime Organization (IMO) requirements applicable to tankers.
Of all-steel construction, NVL Logistic Support Ships are built to ensure safe and manoeuvrable operation during complex replenishment activities. Exemplary twin diesel engines are specified to place redundancy at the heart of the propulsion system. These are linked to shaft lines fitted with controllable pitch propellers. Maximum speeds in the order of 18 to 20 knots are achievable. The possibility of single-shaft operation provides excellent economy, with range extending up to 10,000 nautical miles. Endurance amounts to 30 days or more, allowing long-distance deployments to be maintained.
CUSTOMISABLE TO YOUR SPECIFIC REQUIREMENTS
Logistic support ships from NVL Group can be customised to satisfy a wide range of naval logistical duties. Underway replenishment is a fundamental requirement, allowing the supply of fuel, lubricants, water, food, munitions and spare parts on the open seas. Other common tasks include performing waste disposal, crew exchange and basic maintenance functions, as well as acting as a base for helicopter operations. Our ships can also support disaster relief and search and rescue missions whilst installation of command facilities is a potential option. The ability to deploy containerised mission modules such as a mobile hospital opens up additional possibilities, all depending on your specific needs.
ALL NEEDS FULFILLED FROM ONE SOURCE
Our logistic ships can benefit from sustainment through their own life cycles in the form of the extensive support offered by NVL Services. Providing comprehensive and customised support services that can be tailored to any budget, NVL Services allows all your fleet's needs to be fulfilled from just one source. When combined with the quality and performance of our logistic support ship designs, your fleet is well equipped to complete the tasks you demand straight across the globe.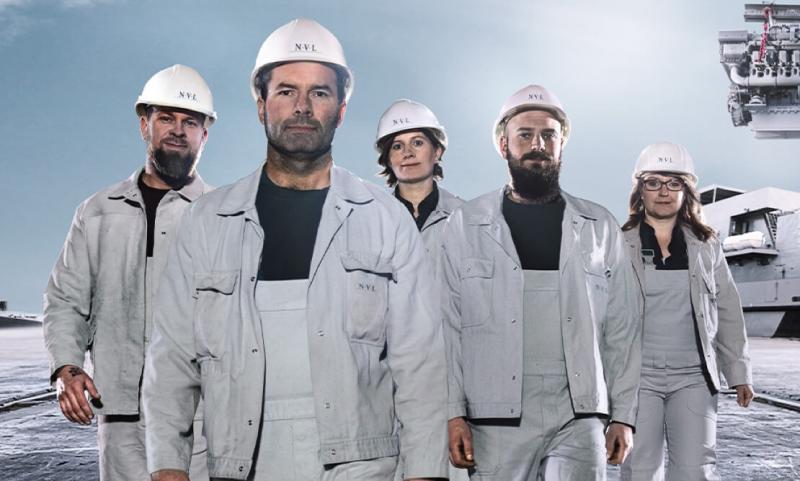 Our design references
Get an insight and learn about some key facts of our projects.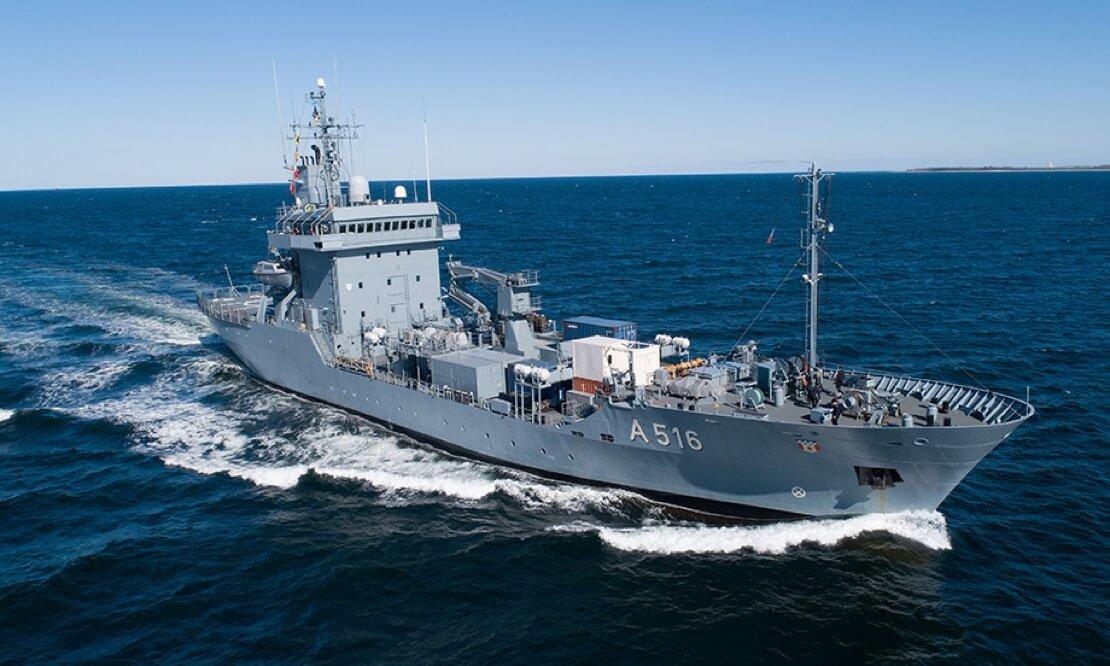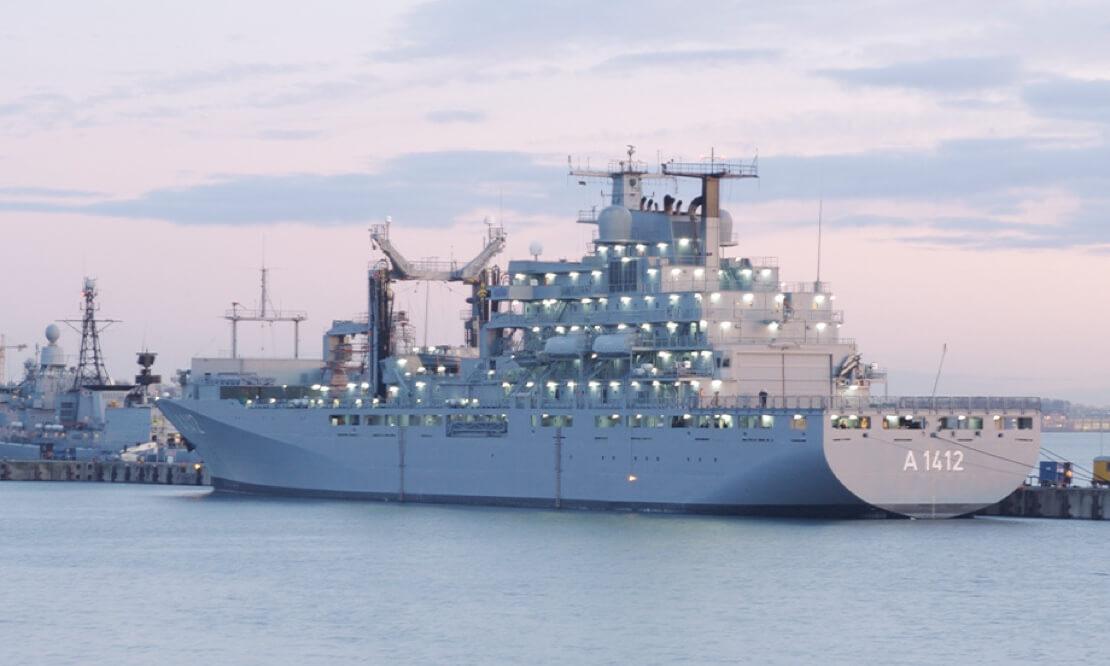 Your Key Advantages
A wide portfolio of designs built to classification society rules
Incorporation of military standards where appropriate
Optimised for safe and effective replenishment
High standards of accommodation
Ability to deploy containerised mission modules
OUR NAVAL AND COASTGUARD VESSELS
Take a look at our range of naval and coastguard vessels.