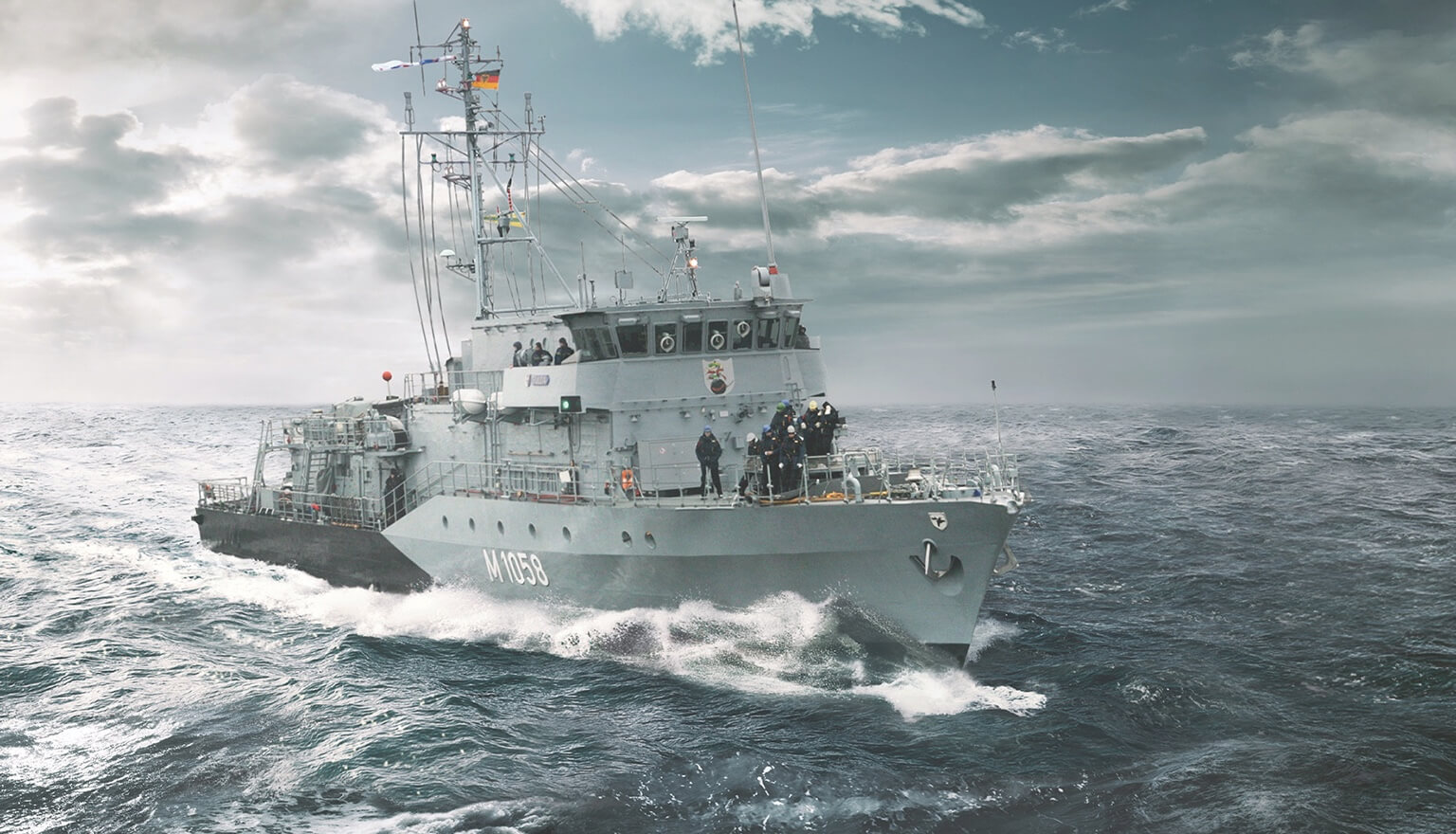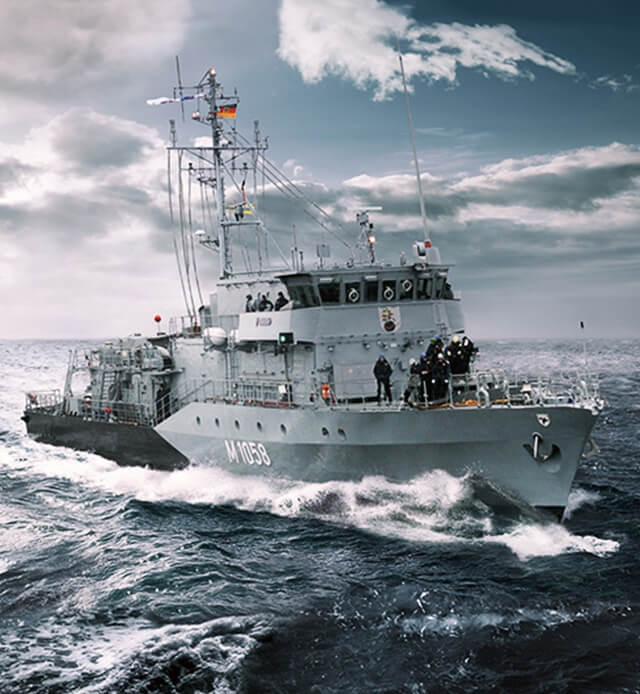 Mine countermeasure vessels
ENSURING MASTERY IN MINE WARFARE
NVL Mine Countermeasures Vessels (MCMVs) provide an effective and dependable way of combating the threat posed by modern mine warfare. Combining operational functions such as minehunting, minesweeping, defensive minelaying and clearance diving support in a single hull, our MCMVs can deploy unmanned systems at a distance but also operate safely within mined waters. Robust and survivable vessels incorporating high levels of crew protection, NVL MCMVs offer a proven means of eliminating the danger posed by naval mines.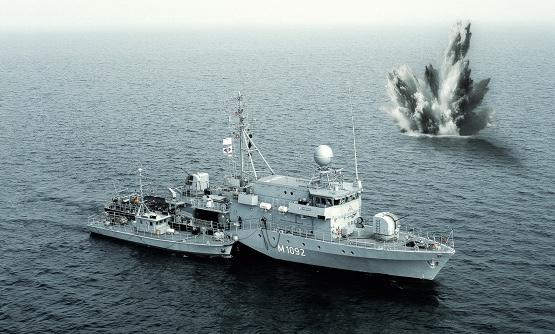 AN ADVANCED TECHNOLOGICAL APPROACH
Our MCMVs benefit from decades of continuous product development. Displacing from 600 to 2,000 tonnes and with lengths of between 54 and 90 metres, all are built from advanced materials and incorporate optimum levels of acoustic and magnetic stealth. Extensive use of high-tensile, non-magnetic steel is a good example of this design approach. As well as minimising signature, the use of this steel reduces vulnerability to fire and explosion whilst assisting with ship stability. It also eases longer-term maintenance requirements and improves durability, ensuring a long service life. Survivability is further enhanced by our focus on shock resistance. This reinforces the safety of both vessel and crew.
MAXIMISED EFFICIENCY THROUGH AUTOMATION
A high degree of automation is another critical element of our MCMV designs. Extensive use of automated platform and combat management technology maximises crew efficiency. State-of-the-art command systems are laid out to integrate seamlessly with on-board and off-board weapons and sensors. These can include a broad spectrum of unmanned systems and drones ranging from remotely controlled surface vehicles to autonomous underwater vehicles. Needless to say, we also pay particularly careful attention to system reliability, utilising redundant network designs that emphasise IT security. Your operators can be confident that all the information they need to identify the threat and devise a swift and effective response is immediately at hand.
ENSURING EFFICIENT PERFORMANCE
Performance is at the heart of our MCMV design philosophy. The flexibility that comes with the ability to operate inside the minefield is an essential part of this vision. This is supplemented by an inherently adaptable configuration that allows deployment on a wide range of tasks. In addition to the capacity to embark mine clearance divers or lay defensive minefields, these possibilities extends to hydrographic naval survey and surveillance, maritime patrol missions or even training duties. The ability to embark up to 80 personnel is particularly advantageous. Utility is enhanced by a swift transit speed of between 14 and 20 knots. Range is from 1,000 to 4,000 nautical miles whilst endurance extends from seven to as many as 21 days.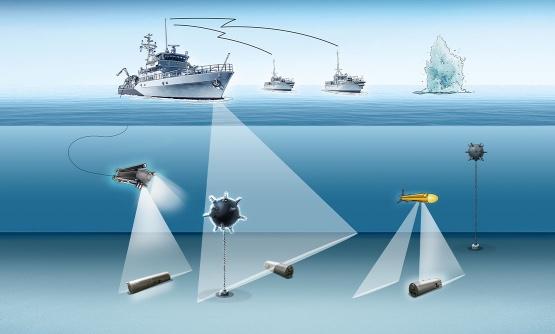 LIFE CYCLE SUPPORT WITH NVL SERVICES
Further assurance is provided by the extensive range of life cycle support options provided through NVL Services. Ensuring your MCMVs are always fit to deploy in support of the most challenging missions, NVL Group places mastery in mine warfare in your grasp. For any questions regarding your specific requirements, please do not hesitate to contact us. We are at your service.
our design references
Get an insight and learn about some key facts of our projects.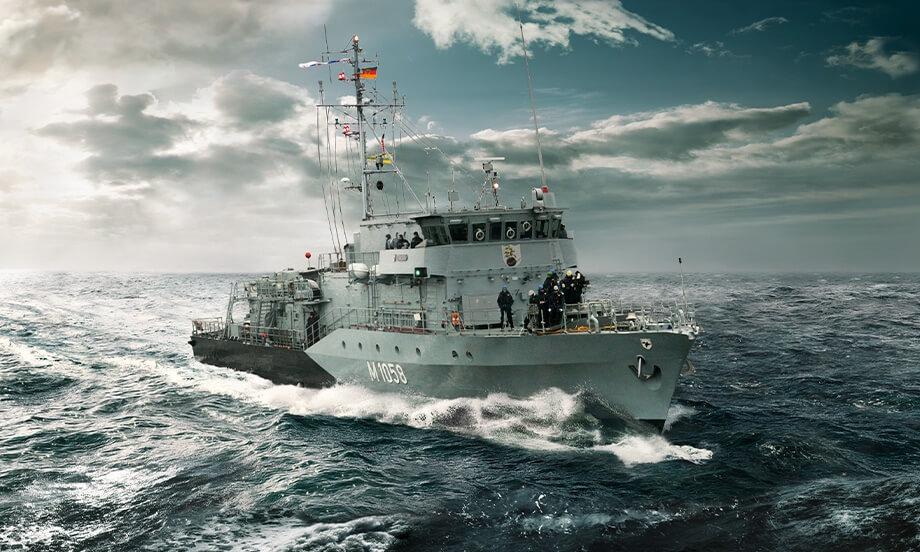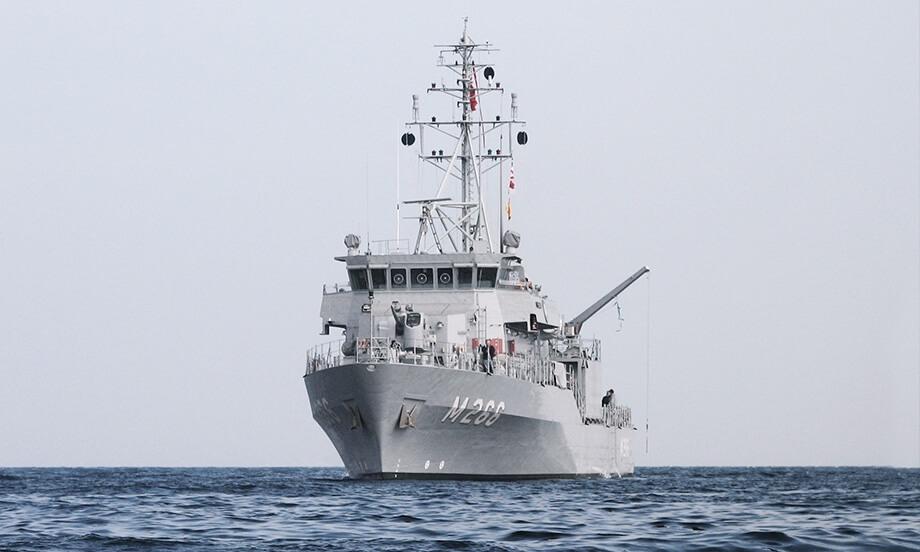 Your Key advantages
NATO-proven designs using durable non-magnetic steel
Superior magnetic and acoustic stealth performance
Excellent levels of demonstrated shock resistance
Multimission performance inside and outside the minefield
High transit speeds for rapid deployment
OUR NAVAL AND COAST GUARD VESSELS
Take a look at our range of naval and coast guard vessels.