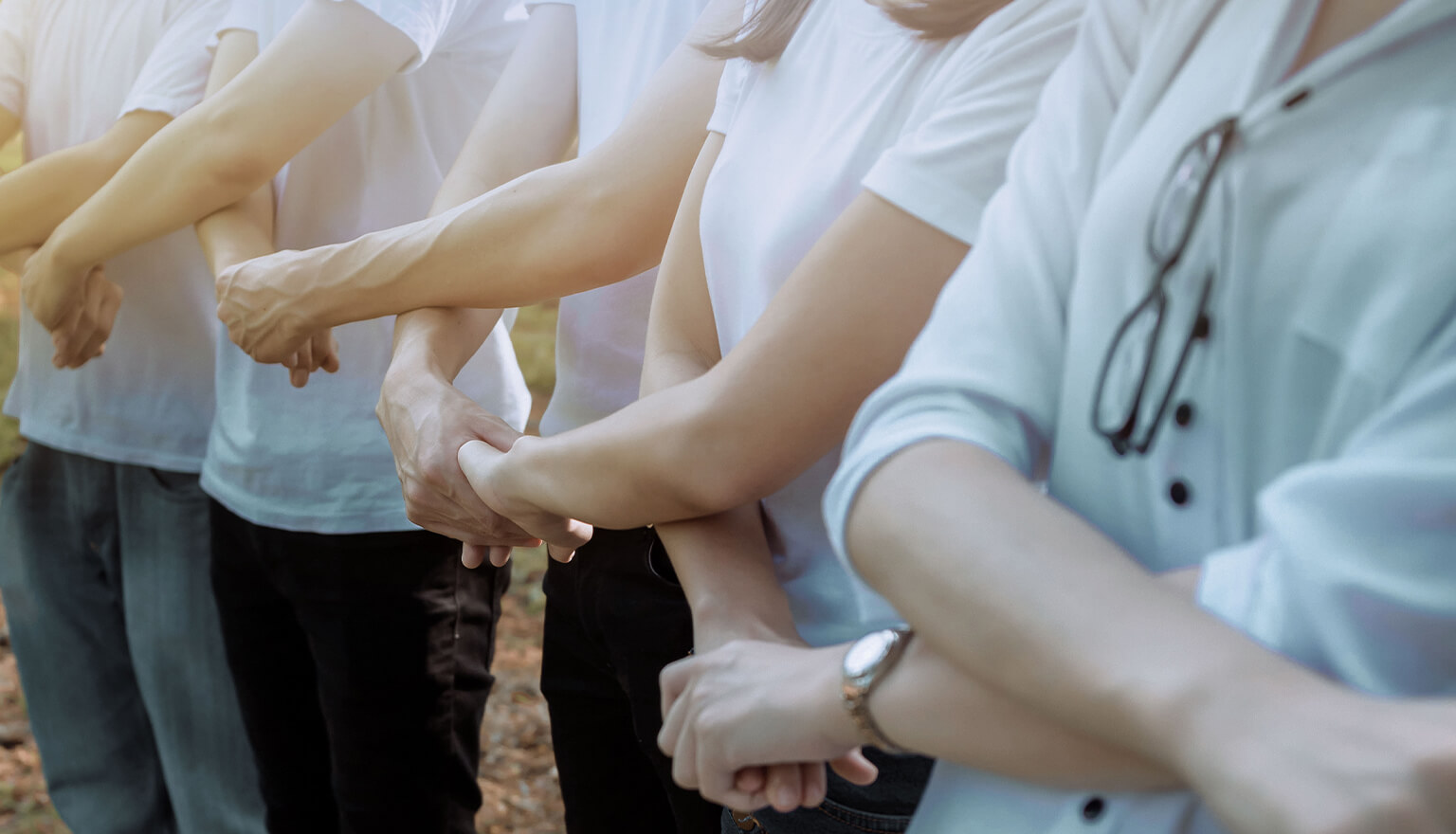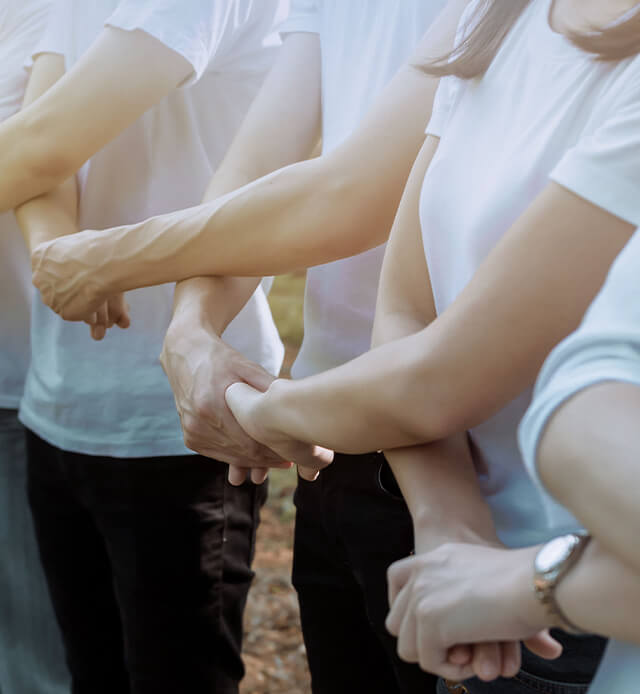 Corporate Social Responsibility
RESPONSIBILITY FOR SOCIETY AND THE ENVIRONMENT
At NVL Group, we take responsibility for our employees, society and the environment. Openness and transparency are essential to us, and we consistently implement our guidelines on health, safety and environmental policies – taking our corporate social responsibility seriously and prioritising the creation of jobs in Northern Germany.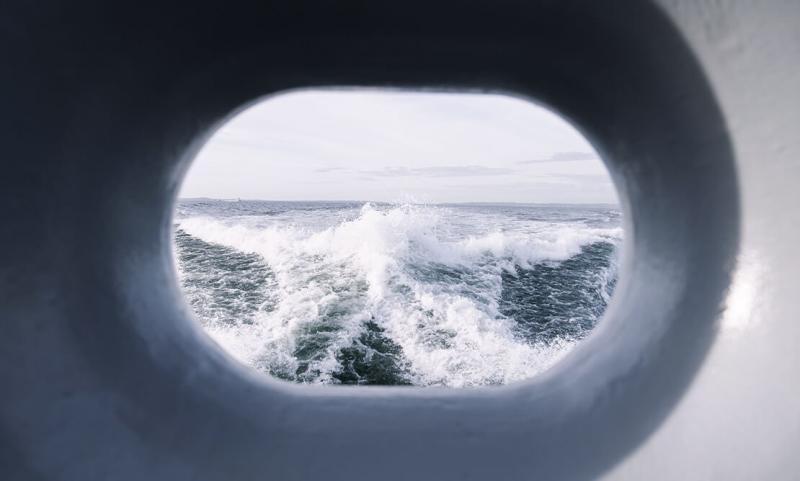 PROVIDING A SAFE AND SECURE WORKPLACE
When it comes to the health and safety of our employees, their physical and mental well-being, we act according to our own high standards of welfare and those stipulated by the law. We aim to achieve an incident-free workplace by providing special training and raising employees' awareness of what it means to have a safe working environment. We are committed to making sure that everyone who works on or around our shipyards goes home safely every day.
At the same time, we offer a range of apprenticeship positions as well as further career training options for our employees. Fair remuneration is just as important as employment-related benefits and an open-minded, respectful working climate free of discrimination.
ACTING WITH INTEGRITY
Our code of conduct serves as our guideline and sets the framework for our behaviour and actions in our dealings with our employees, business partners, the environment and society. Integrity, respect and fair actions are the foundation of our business success. We actively live by these standards in every department, division and management level within the company.
With our Code of Conduct, we have created a common basis for our daily actions. Our management team takes responsibility for ensuring that our values are more than just words, encouraging and supporting their implementation in all aspects of our actions. In order to continue to be successful together, we aim to always improve and become more efficient with a strong focus on our values.
To download our Code of Conduct, please click on the button below.
TRAINING THE SHIPBUILDERS OF TODAY AND TOMORROW
It is important to us to form long-term relationships with our employees, to promote young professionals and to retain our experts within the NVL family. This is why one major focus of NVL Group is supporting the creation of jobs in Northern Germany through our various apprenticeship programmes. Over the years, we've trained over 200 apprentices as shipbuilders, plant mechanics, industrial clerks and many more. Please have a look at our job portal for the current openings.
In addition, we offer students a glimpse into the job world at an early age with our annual annual Future Day, where we invite school children to visit our shipyards and learn about different trades and professions.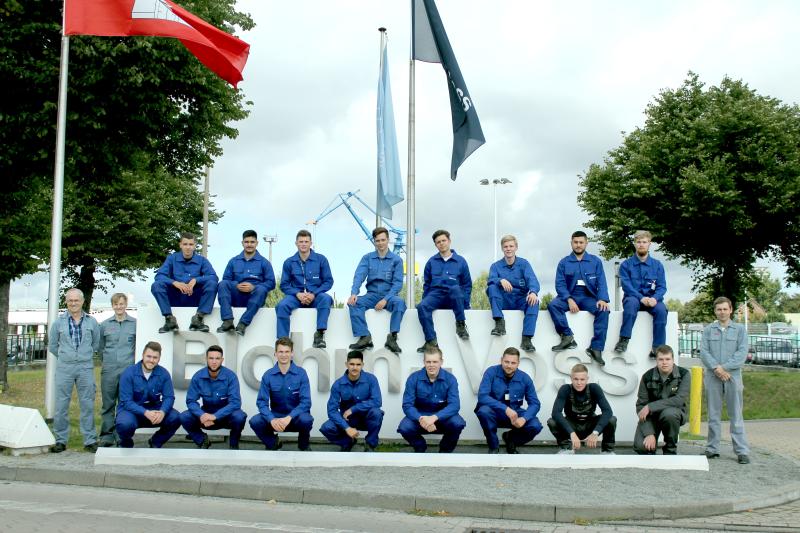 GIVING BACK TO THE COMMUNITY
We deeply care about regional and social institutions such as schools and non-profit organisations and work hard to support them in their endeavours. Donations and sponsoring are chosen by strict criteria to be fairly allocated.
DER HAFEN HILFT! (help from the harbour) in Hamburg is one of the local projects we support. This initiative was founded ten years ago by Blohm+Voss employees and supports people in need in and around Hamburg. The association collects donations of everything from cutlery to beds and distributes these to non-profit organisations. A large part of the donations come from vessels that are docked at the Hamburg shipyard for refitting. Together with our customers, we support DER HAFEN HILFT! and organise the transfer of furnishings that are in a good condition to the charity for further distribution. Regardless of whether it is furniture for the first apartment after escaping homelessness or satchels for the children of a refugee family – often, a few little things make a big difference. For more information on DER HAFEN HILFT! or to find out how you can help, by donating furniture or making a contribution, please go to www.der-hafen-hilft.de.
COMMITING TO THE ENVIRONMENT
We are genuinely concerned about the environment and are always looking to improve. Like many of our customers, we strive to minimise our ecological footprint – in our own operations and, ultimately, for our customers. As such, we focus on environmental friendliness in many aspects, including the use of green technology whenever possible, efficient waste disposal and resource-saving power, to name just a few.
We continually upgrade our shipyards in line with changing legislation and the latest innovations, and we train our workforce to meet these measures wherever possible and to work safely, cleanly and neatly at all times. We work hard to prevent environmental damage. Our goal is to avoid pollution, and we strive to reduce the use of resources and energy. We are committed to acting responsibly, and we implement the highest sustainability standards.
NVL Group
We invite you to learn more about who we are and what we stand for at NVL Group. If you have any questions, please don't hesitate to contact us.